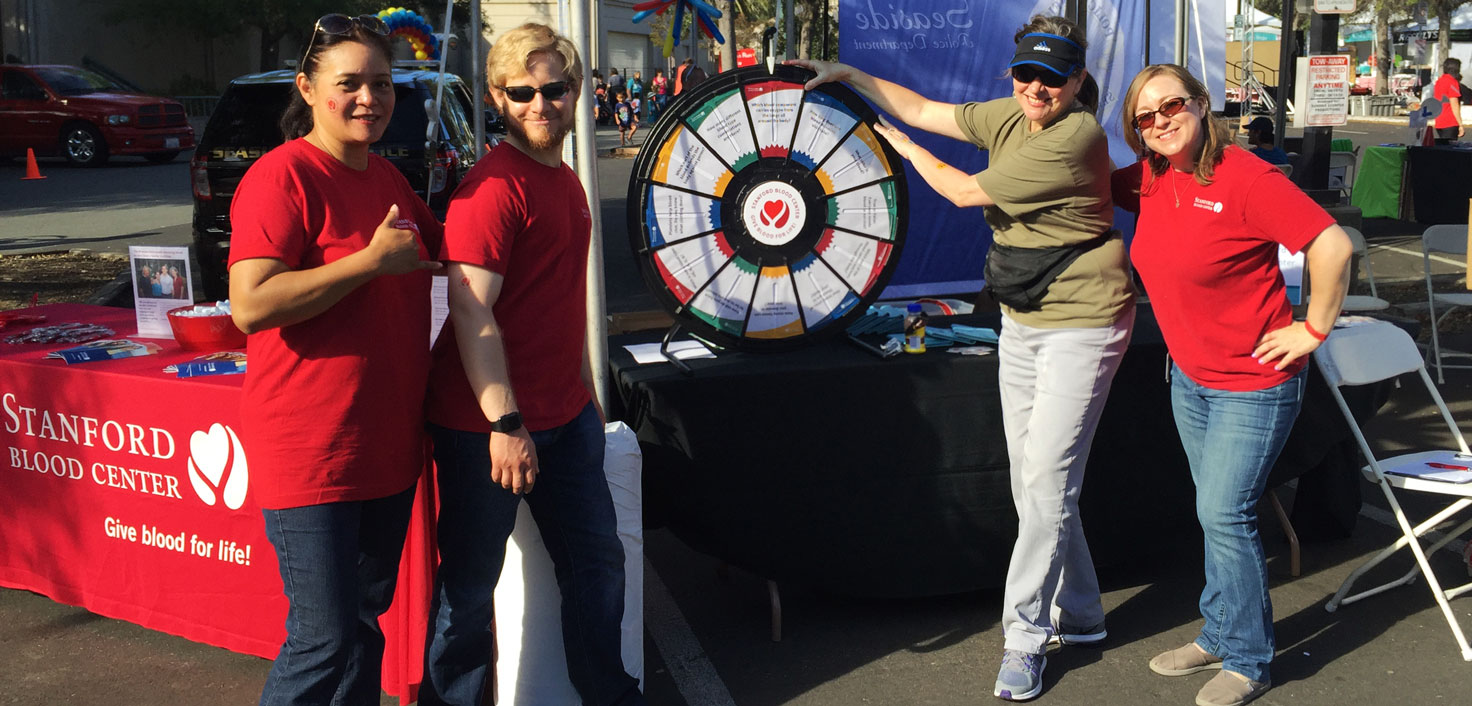 Stanford Blood Center (SBC) is proud to be the provider of blood products for Lucile Packard Children's Hospital Stanford, an organization that delivers care to more than 500,000 patients each year. The Lucile Packard Foundation for Children's Health — an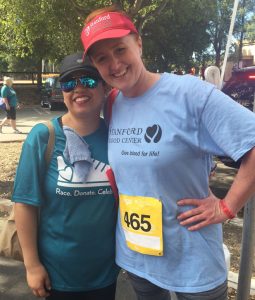 organization devoted to fundraising for the hospital — helps raise money for a variety of programs, including cancer research, autism research, and Lucile Packard Children's Fund, just to name a few.
One of the largest and most enjoyable fundraising events coordinated by the Packard Foundation is the annual Summer Scamper 5k, 10k and kids' fun run; and on June 19, SBC showed our support by participating the 6th annual Summer Scamper as an event sponsor.
Team SBC grabbed their running shoes and showed up bright and early to walk/run for children's health. We also had a great time spinning the prize wheel, meeting many of the supporters that came out to the event, and talking about the impact that SBC blood donors have on the children and expectant mothers treated at Packard Children's.
You can support pediatric patients by making an appointment to donate. Please visit sbcdonor.org.