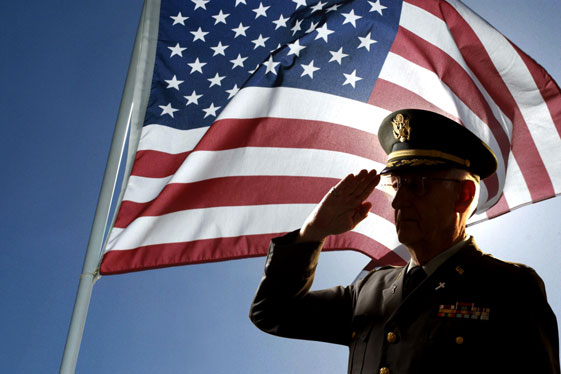 As the Fourth of July nears, Stanford Blood Center (SBC) takes time to reflect on the fact that the holiday is not just a time for celebrating, but also a time to remember all that veterans have done for this country. 
SBC is proud to support The VA Palo Alto Health Care System (VAPAHCS) — including the Palo Alto and Livermore inpatient facilities — by being the sole provider of much needed blood products used to treat patients. SBC has been partnering with the VA for almost 20 years, since 1997, and provides over 2,000 blood products annually to the two locations.
As of 2014, the Bay Area was home to approximately 1,851,470 veterans, according to the National Center for Veterans Analysis and Statistics. The VAPAHCS treats more than 67,000 enrolled veterans and provides a full range of patient care services in areas of medicine, surgery, psychiatry, rehabilitation, neurology, oncology and more.
This Fourth of July, we would like to say thank you to our partners, the VA Hospitals of Palo Alto and Livermore, and also thank all of the donors who support our veterans through blood donation.
To learn more about SBC, visit us at stanfordbloodcenter.org. To make an appointment to donate blood, please visit sbcdonor.org or call our friendly staff at 888-723-7831.