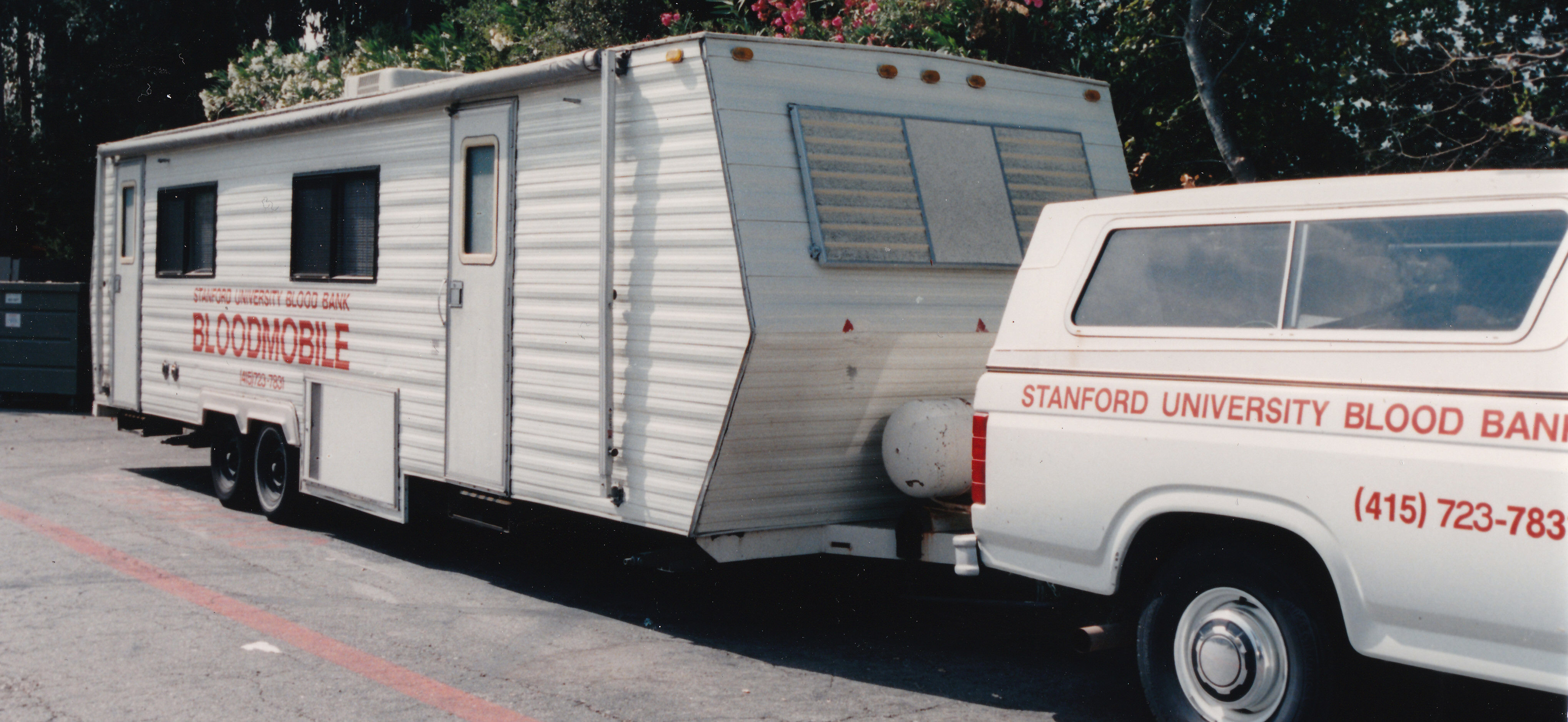 What does 40 years as your community blood center look like? Let us take you on a journey through the history of Stanford Blood Center since its inception in 1978.
In honor of our 40th anniversary, a group of SBC team members worked together to create the SBC Timeline – a visual snapshot of some of our greatest achievements to date. This required collaboration across all parts of our organization and, naturally, quite a bit of time flipping through old photo albums. Our goal is to continue updating the timeline with major milestones as they occur. Some featured events include:
1983 – the first AIDS virus test is developed by SBC
1987 – the first bone marrow transplant is conducted at Stanford Hospital
1995 – the inaugural Rivals for Life blood drive
1997 ­– SBC hosts our first Precious Mettle Breakfast
2003 ­– SBC begins screening for West Nile Virus
2006 – The Tranfusion Medicine Fellowship Program was created
2014 – SBC expanded its research byproduct
2017 – SBC hosted the 17th International Histocompatibility and Immunogenetics Workshop
To check out the full timeline, visit stanfordbloodcenter.org/timeline or find it under the "About" tab at the top of the website.
When you look at it, we hope you are reminded of the integral part you as a blood donor have played in helping us serve our community. Without your dedication and generosity, we could not do what we do. We hope you enjoy this celebration of 40 years of saving lives together!