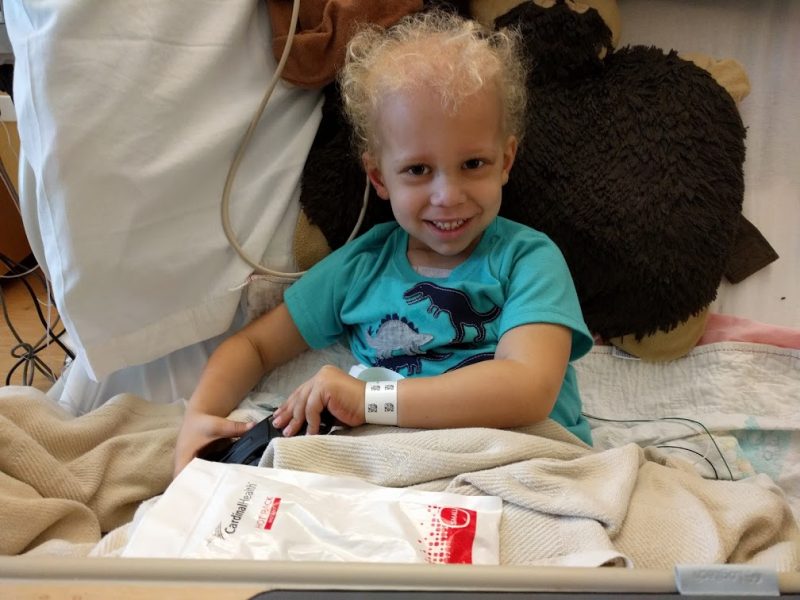 If you've ever considered becoming a blood donor, there is no better time than now. September is a month dedicated to bringing awareness to blood and childhood cancer causes that affect thousands of children every year – many who benefit from, or survive because of, blood transfusions. Here are a couple of causes we hope you will help us support through blood donation:
Childhood Cancer Awareness Month
According to the American Childhood Cancer Organization (ACCO), 15,780 children under the age of 21 are diagnosed in the U.S. each year. To raise awareness, and to honor and remember those affected, September was proclaimed to be Childhood Cancer Awareness Month by President Barack Obama in September 2012. To show support for those affected by childhood cancer, people around the world don gold ribbons each September.
Blood Cancer Awareness Month
Every three seconds, someone in the U.S. is diagnosed with blood cancer according to the Leukemia and Lymphoma Society. Blood cancer can affect patients through various forms, including:
Hodgkin's Lymphoma
Leukemia
Multiple Myeloma
Myeloproliferative Neoplasms
Non-Hodgkin's Lymphoma
The Lymphoma Research Foundation (LRF) has designated September as National Blood Cancer Awareness Month. To commemorate the month, and World Lymphoma Awareness Day on September 15, LRF encourages individuals to help spread awareness about this blood cancer by shining a red light on landmarks and buildings.
SBC has provided many units of blood products to patients affected by these cancers, like Susan, who was diagnosed with non-Hodgkin's lymphoma, or Ava, who has acute lymphoblastic leukemia. So whether you know someone affected by one of the above conditions or not, you can help provide hope to those affected by making an appointment to donate blood.