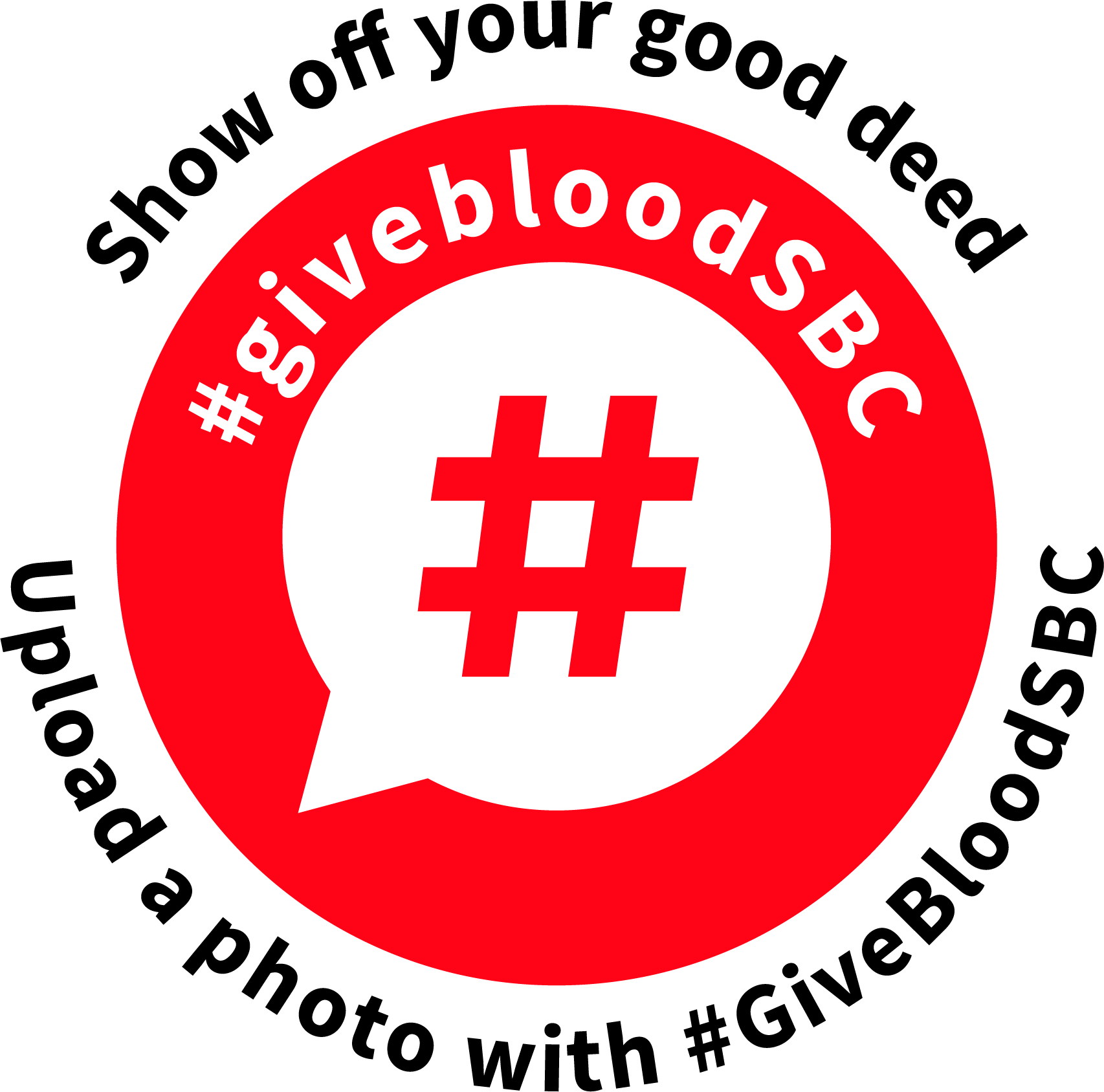 This May, Stanford Blood Center launched its first campaign to encourage engagement on our social media channels. We are always interested in what our donors, staff, community partners and volunteers are up to! We knew friend of Stanford Blood Center were posting photos about their donation and volunteers experiences on social media already, but we had no way to easily see these posts. With the introduction of #givebloodSBC, anyone can now easily search channels for the hashtag and view all posts that contain it so they may comment, like, share and spread the love about saving lives through blood donation!
Spreading the love
So far we have seen more than 75 uses of #givebloodSBC – of donors enjoying canteen snacks, showing off their first-time donors stickers, giving shout-outs to their companies who hosted a mobile drive, and much more. Here are just a few of the posts we've come across: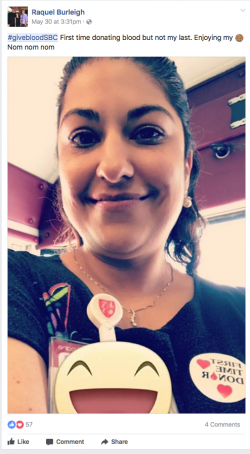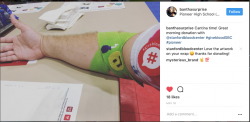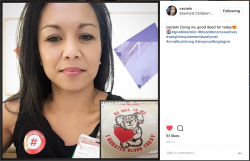 What's next?
We encourage donors and community partners to continue to share their donation experiences with us on social via the hashtag. Feel free to grab a sticker from the mobile and center canteens to spread the word and keep an eye on our social media for contests when, in addition to sharing your good deed with the world and encouraging others to donate blood, you could win an awesome t-shirt or other swag. So make your next appointment at sbcdonor.org and keep the photos coming.