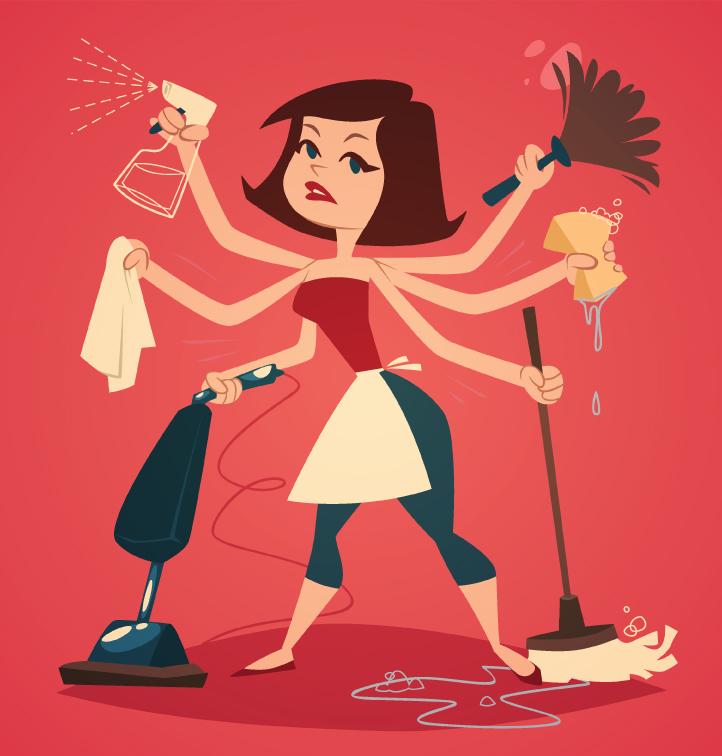 Spring-cleaning, that wonderful time of year when the cold of winter transitions to warmer weather and people across the world clean their homes from top to bottom. This is often the time of year where the serious cleaning and organizing that is overlooked throughout the year, takes place: disposing of those clothes you haven't worn in a year, cleaning out the garage, or reorganizing the kitchen cabinets. But have you ever wondered about the origins of this tradition?
History of spring-cleaning
In the past, before the invention of modern home heating conventions, people kept the winter cold away by shutting themselves inside their homes, which were warmed by coal, oil and wood. Once the air finally warmed, families would throw open all the windows and doors and start cleaning out all the soot and smoke that accumulated over the previous months. (http://blogs.britannica.com/2008/04/spring-cleaning/)
Additionally, certain types of cleaning had to wait until spring. Before the invention of the dryer, washing of drapes and comforters were done when the outside weather was warm because these items needed to be hung dry, typically outside due to small living quarters. (http://www.wisegeek.com/what-are-the-origins-of-spring-cleaning.htm)
Tips and Tricks for Making the Most of Spring-cleaning
Though we now live in a much different time, in larger homes with modern comforts like central heating and cooling, the tradition of a thorough spring-cleaning stuck. Here are some ideas to get the most out of your spring-cleaning experience, courtesy of Peter Walsh's Organizing Ideas for Every Room in Your Home.
Starting a New Tradition
Once the spring-cleaning is complete, Stanford Blood Center encourages you to start another spring tradition – donating blood! Spring is a season of renewal, and what better way to celebrate than giving the gift of life with blood donation? While many of us are outside enjoying the warmer weather, taking hikes, going for bike rides, or having a picnic, many patients are in their hospital beds waiting to receive lifesaving blood. Make an appointment today and give someone a chance to enjoy the glories of spring.