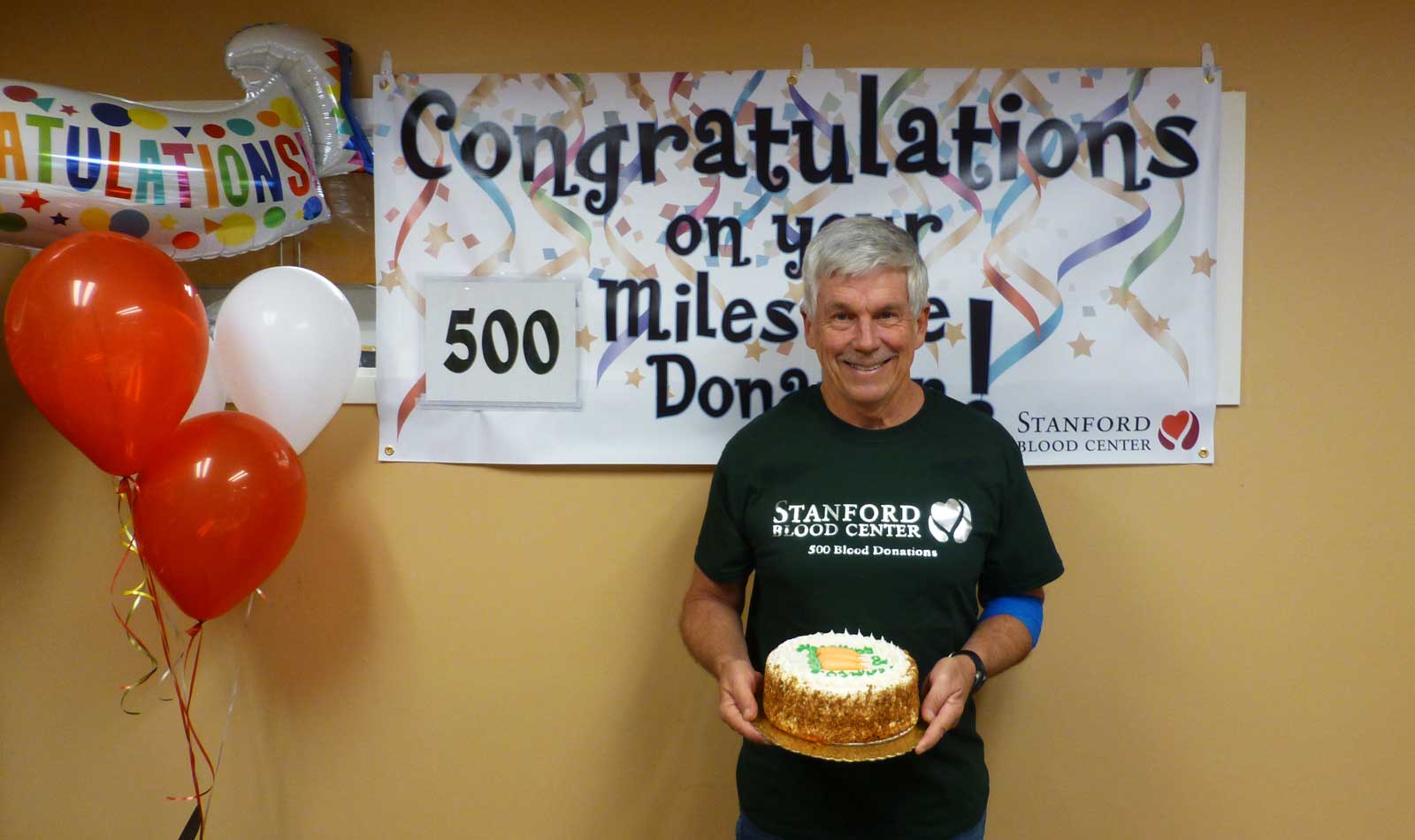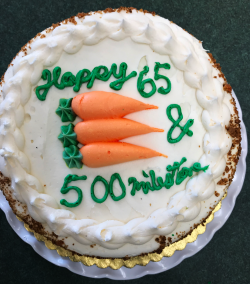 Stan is the man! On Monday, October 16, Stanley (Stan) Jensen celebrated his 500th milestone blood donation with Stanford Blood Center (SBC). . . and his 65th birthday!
Stan, a resident of Pacifica, CA, first donated blood January 10, 1984, when a coworker pressured him into donating. Apparently the idea "stuck" – Stan has been donating platelets ever since. It has taken him 33 years of faithful donations to reach this incredible milestone, which he scheduled three years ago to fall on his birthday.
In those 33 years, Stan potentially saved up to 1,500 lives – a feat certainly worth honoring! SBC is celebrated Stan's 500th donation (and, of course, his birthday) at our Menlo Park donor center with a carrot cake and balloons to show him how much we appreciate him.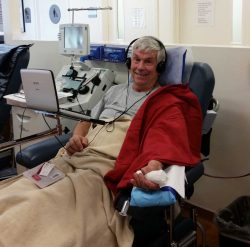 "Donating blood is a selfless way to give back to the world," Stan said "You actually have a chance to save lives without being a first-responder. . . Donating blood is a chance for a normal person to become an anonymous hero."
We couldn't agree more. Every time you donate blood, you save up to three lives – that certainly makes blood donors heroes in our eyes!
To become a hero like Stan (and all of our other amazing donors), please make an appointment to donate at sbcdonor.org or give us a call at 888-723-7831.