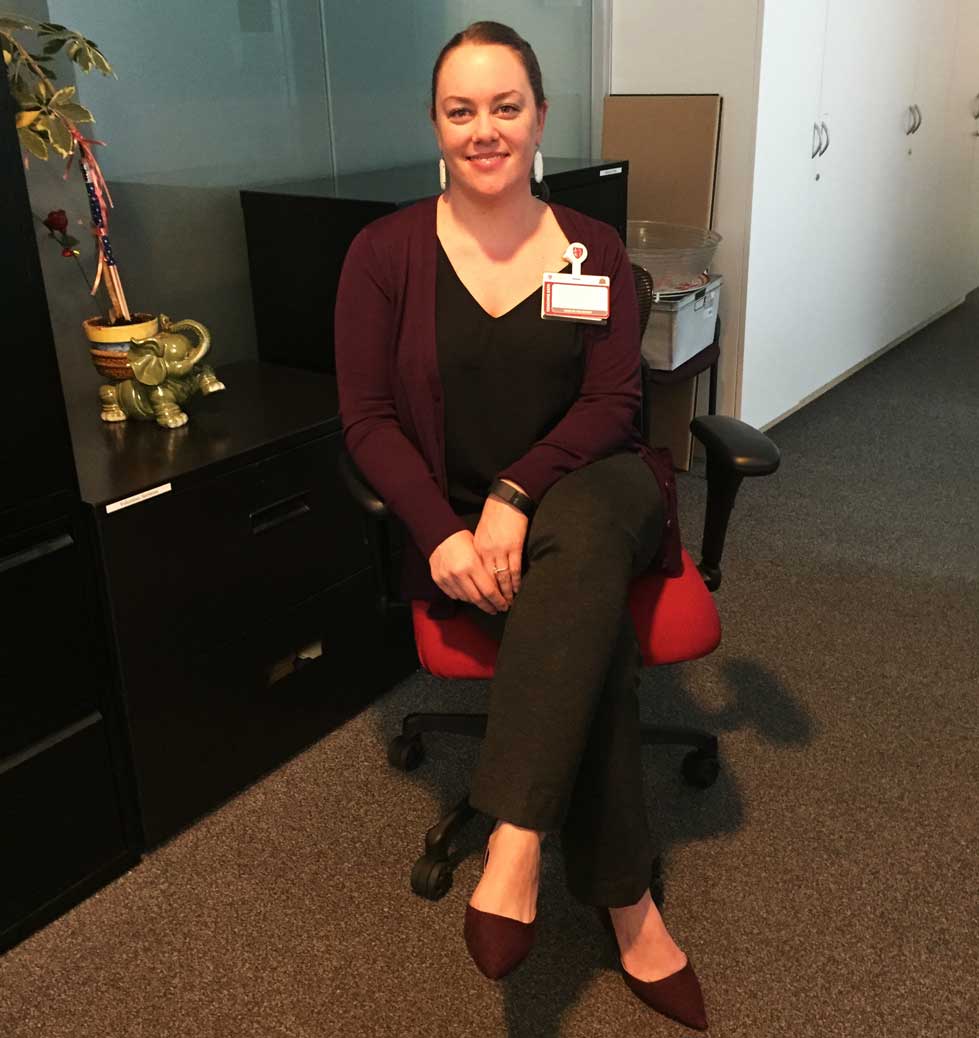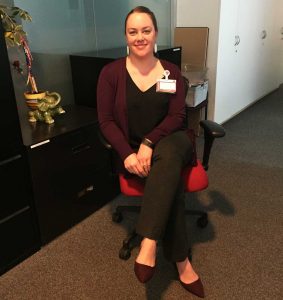 Stanford Blood Center (SBC) recently welcomed a new member to the team, Alison Hopkins. Alison joins us as our new Volunteer Supervisor and her role will include recruiting volunteers, coordinating volunteer shifts, and planning volunteer appreciation events. We asked Alison to tell us a little about herself:
Where are you from?
I'm a local – born and raised in San Francisco.
What were you doing before joining SBC?
Before I joined SBC, I was with Community Services Agency for twelve years. The organization provides social services for resident in Mountain View, Los Altos, and Los Altos Hills, including homeless services, emergency financial assistance, and senior assistance services.
What drew you to a career working with volunteers?
When I graduated from college, I took a job in sales. I knew pretty quickly that it wasn't for me so I joined AmeriCorps. I worked as a volunteer coordinator for the Meals On Wheels program for a year. It was wonderful working with such genuine, giving people. From that time on, I knew I wanted to continue to work with volunteers. They are such a passionate and caring group of people with good hearts that really care about helping others.
What drew you to SBC?
SBC has been such a strong part of the community for many years and has a good reputation. I was excited to grow in my role with such a great organization that does so much good. Everyone that works at SBC is literally saving lives. Additionally, my family has also been donating with SBC for many years so it holds a special place in my heart.
What are your goals as the volunteer supervisor?
We have so many wonderful volunteers who offer up their time to help us care for donors but we could always use more help. We currently have about 125 volunteers and I would like to grow that number to 175 by this time next year. We have several opportunities available, including canteen, administrative, and event help.
Where should someone go if interested in becoming a volunteer?
If someone is interested in volunteering with us, we encourage them to visit our website and complete a volunteer application: http://stanfordbloodcenter.org/gift/volunteer.php. They can also email or call us for more information: SBC-Volunteers@stanford.edu or (650) 498-4794.
We would like to welcome Alison to Team SBC!