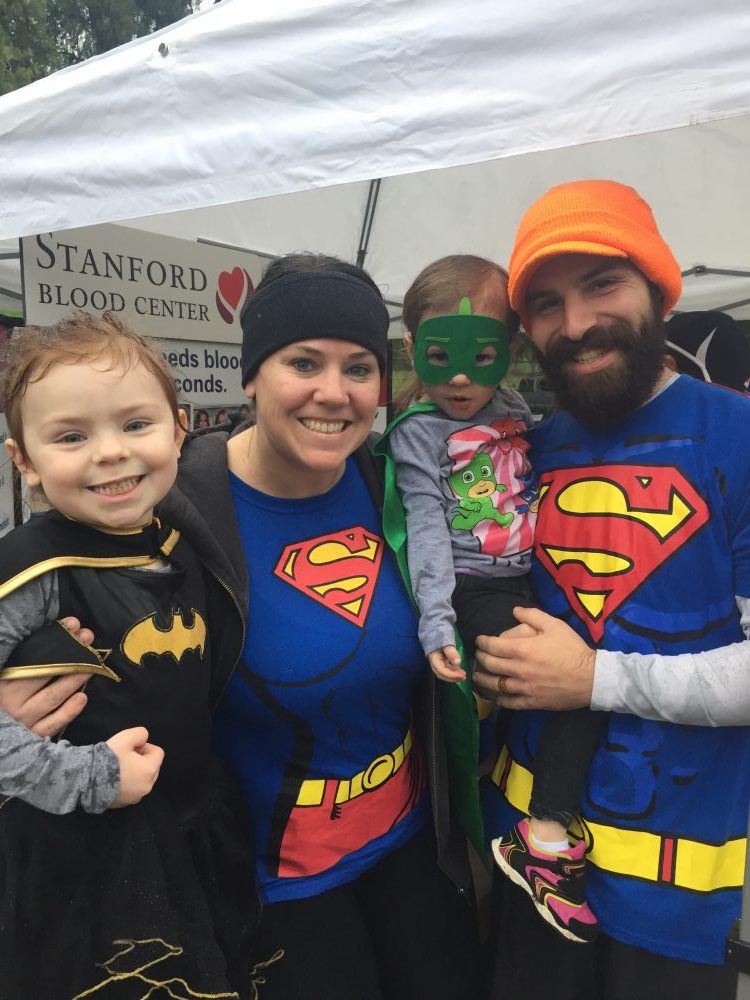 On Saturday, 2/18, Stanford Blood Center (SBC) was out in the community supporting The Super Run, a national event coordinated by Superfly Running, Inc. The Super Run is a national series of 5k running events that partner with non-profit organizations to put on superhero-themed events to help raise funds and awareness for their causes. Some of the charities that the event raises funds for include The Children's Heart Foundation, American Association for Cancer Research Foundation, and the Superhero Training Academy. Runners are also able to register a local charity of their choice to fundraise for directly.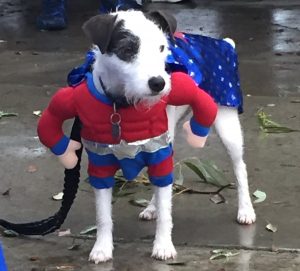 It may have been a rainy and windy day but that didn't stop an estimated 600 participants from coming out and donning their superhero costumes to support a variety of charity organizations. SBC was excited to be part of this energy-filled event that supported a good cause while educating the community about the importance of blood donation. Adults and children alike enjoyed our activity – guess the number of "blood cells" in the jar. The candies were cleverly selected and arranged to look like the components of a blood donation – red blood cells (Sour Cherry Chews), white blood cells (Peppermint Life Savers) and plasma (Lemon Heads). The closest guess won the jar of candy!
Check our social media pages often to stay up to date on future community events we plan to attend. We hope to see you next time we are out in the community! To learn more about SBC, visit stanfordbloodcenter.org.