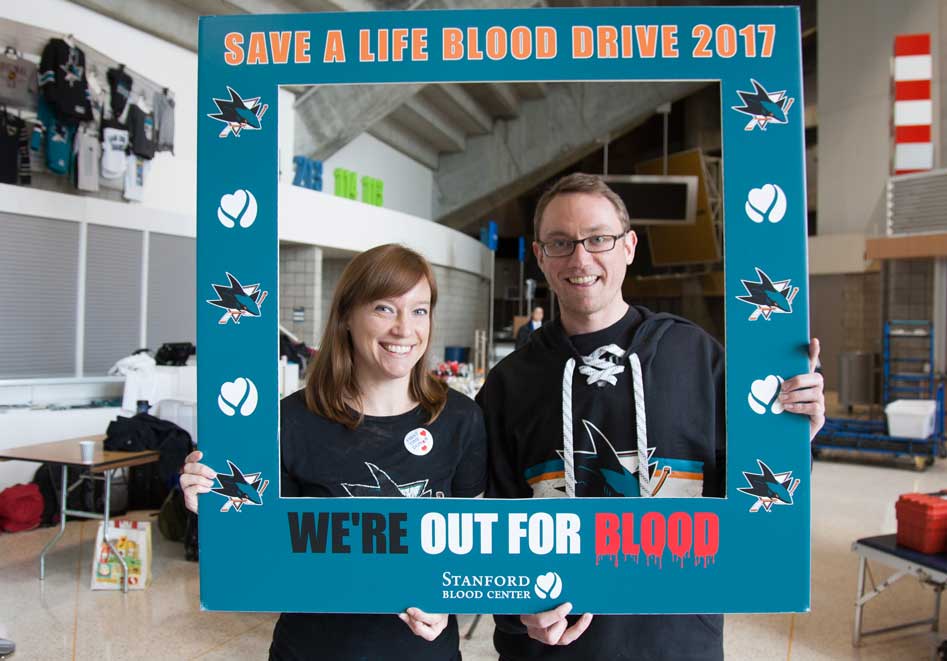 Buddies make everything better. Good childhood memories usually include using the buddy system, don't they? Field trips, swimming pools; for safety and fun, nothing beats buddies.
Good news: you can still use a buddy! Blood donations are a good excuse for bringing back the warm and fuzzy feeling of knowing someone is there for you when it comes to trying something new, or helping a friend do the same.
What You Can Do
If you are already a donor, you can turn your next visit into a social outing. Chat over snacks in the canteen — it's a great way to catch up. Go out for dinner afterwards, or catch a movie. Whatever you do, it's better with two!
If you haven't donated blood yet, you can ease your fears by bringing a friend. Calm the nerves you might have about the new experience and look forward to the time you get to spend together.
Stanford Blood Center (SBC) is a great place to meet up with a friend. It's often hard to get away from work, school and home obligations, but saving a life is the perfect reason to make the time. Your personal connections are special, and SBC is connected, too! We are a community blood center serving Stanford Hospital and Clinics, Lucile Packard Children's Hospital at Stanford, and local V.A. hospitals.
How You Can Do It
Find a center or mobile location that will be best for your meet-up. Go to the SBC appointment page and enter a zip code to see what's available. https://www.sbcdonor.org/index.cfm?group=op
Learn and Share
https://stanfordbloodcenter.org/donate/donation-process.php
Afraid of needles? On medication? Visits to Mexico? We've got the FAQs:
https://stanfordbloodcenter.org/donate/faqs.php
Need a dose of inspiration? Austin's story is one of many that really hit home: https://www.youtube.com/watch?v=j4fHnZziJzA
Can we help to sweeten the deal? We have perks!
https://www.sbcdonor.org/index.cfm?group=points&function=redeem
Donating blood can seem intimidating. It can also take some time that's hard to carve out in a busy schedule. But having a buddy to share the time with can make it easier. Free cookies await you at the end of the process, along with the chance to catch up with your buddy.