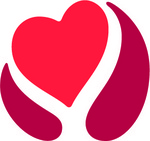 By Donors & Friends of SBC
We asked for your best Valentine's Day haikus…
And that we received!
What a great compilation.
Blood donors are sweet 🙂
Thankfully, your submissions are much better than that! Here they are, in no particular order:
The love you offer
It's what's inside
The wrapping, precious
Karen Kneedler
I have enough blood
To give a pint tomorrow.
And in 8 weeks too.
Life giving logic:
You can't get blood from a stone.
So get it from me.
I'm the type for you,
As in type O positive.
Happy Valentine's.
Mark Papamarcos
DRBC me…
Double the amount of good.
Where is my cookie?
Thomas Bramwell
New life blooms in spring
Lines form at the blood mobile
Great expectations
Autumn of one's years
Does not discourage donors
Old blood gives new life
Love is in the air
Strong hearts pump with great passion
The new blood that flows
Two hearts beat strongly
One alive with a new gift
The other new joy
Cathy Lego
My blood: life and gift
For myself and those in need
Still hate the needle
Susan Weedon
Pregnancy was fun
But childbirth was near-fatal
Thanks for all the blood
Lauren Larsen
Blood is life
Just as the human
To the child
Green fields
Blue sky evening
Red brings warmth
Wondering
Does today matter
Without you
Jeff Owen
My heart would have stopped
and my final breath of air
saved by a small drop
It is in your blood
to donate blood to the loss
gift of second chance
It is Christmas eve
and do not know what to give
but my wife needs blood
Leonard Siew
Each beat of my heart
circulates life-giving blood
to someone in need.
By donating blood,
I share my health with others
and celebrate life.
Old ABC machines
kept you from scratching your nose.
One-arm machines rock!
Donate blood and get
apples, coffee, and cookies.
Blue platelet special!
When I give platelets,
all of the blood center staff
are gentle and kind.
Lia Adams
What is mine is not
It is for any who need
To recycle life
Steve Honey
Open loving heart
Abundance, bliss, light and calm
Enjoy and relish
Dance Fairy
It is a tiny pipe,
out of my veins.
Our hearts are talking.
I love you!
Reza Satrap
Blood flows inside me
A simple gift I can give
Renew life, give hope
Oh what a notion
An hour spent in a chair
Will save others' lives
What if it were me
Laying, trying to survive
I'd wish for your help
Just one needle prick
Then snickerdoodles galore
Saving lives is fun!
Everyone can be
A hero to a stranger
Give at SBC
Beylah Redke
We watch you suffer
Pain cannot really be shared
They tell me this helps
Why should I bother?
Not kith, not kin, just strangers.
Love can be quiet.
each time they wound me
Yet still I keep coming back
And I leave content
Anonymous
Happy is the man
Who donates with his partner
Two can save many
Patients need our blood.
We donate blood together.
We all live long lives.
Blood means life
Life means more to me
Thanks to you
Gift of blood
We donate today
Gift of life
We met and knew it then dear
Donating blood was part of our lives
Thanks for a wonderful life.
You and I both know
Platelet donors are special
Now I feel special
Scary to give blood?
Phlebotomists are awesome!
I'll donate again.
Platelets are needed
Special donors needed too
Paul, you are special
I watch you squeeze your left hand.
Pumping blood to save a precious life
Will your left hand wear my ring?
Squeezing your left hand
Pumping to save precious lives.
New ring for left hand?
I watch you donate blood
You save many lives today
My heart swells with pride
When donating blood
Think of those you help today
Come again next month
Kathy Miller
Sometimes feared and shunned
Ignored until it's needed
The ultimate gift
Days are crowded, full
Work and friends and errands call
One hour saves one life
A heart filled with love
Touches many hopeless lives
Share your blood today
Red gifts from the heart
What better Valentine than
A pint of yourself?
Sheila Scobba Banning
Ah, precious platelet
Parting is such sweet sorrow
Pass my love along!
Meant for each other
Earnest marrow testing, and
Now… phenotype match!
Golden donor smile
My living blood relatives?
I must have hundreds!
My pampered arm veins
Vera's doing the needles
Phlebotomy snob.
Eight weeks, nine seconds
Passed since my last donation
…who could be calling?
Stay well hydrated
Leave pet mosquito in cage
Nix Guam safari
All of those movies
That I never would have seen
But for platelet days
Got my routine down.
The donation's not over
'Till I taste the POG
Long term awareness
'Golden Donor' means you know
Much more is needed!
Duff Howell
From your veins come forth
donations vital to all.
Your kindness saves lives.
It's never too late
to change someone's life for good.
Give a valentine.
Natalie Romano
A huge thank-you to all the authors for submitting your poems.
HAPPY VALENTINE'S DAY!