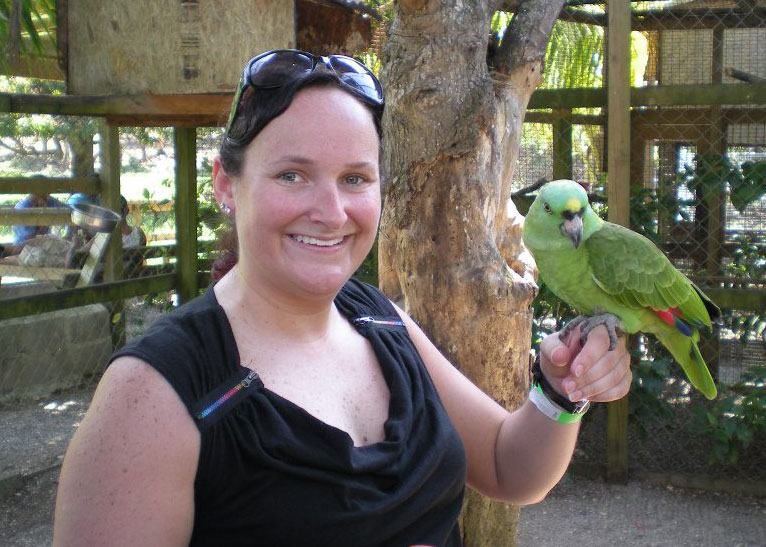 It's time for another Volunteer Spotlight! Our latest Spotlight features Heather McKelvy, who works at Lucile Packard Children's Hospital. Check out what Heather has to say:
Why do you volunteer at SBC? 
I like to be able to give back to the people that are helping my patients; I work at Lucile Packard Children's Hospital.  I want them to know that their donations are very worthwhile and appreciated!
What is your favorite thing about volunteering? 
Getting to meet new people and learn about their history, if only for a short 15 minutes.
What are your hobbies/pleasures in life? 
I am a runner, mostly. I've gotten into Spartan races the last two years, and I also snowboard. I guess I really just like being outside!
Where did you grow up? 
Centralia, Missouri. It is a small farm town just north of Columbia, Missouri.
What is one thing that would surprise someone to learn about you? 
I traveled the US for 11 years with my job. I've lived in about 10 states and would love to go back to Alaska!
Do you have an anecdote or a story you have learned from a donor at SBC that really moved you? 
A year ago while I was working full-time, volunteering and doing my master's full-time, one donor just commented on how it may seem like a lot to handle, carry and balance at the time, but in the end I would be glad that I'd done it, that I'd moved myself forward and finished a higher degree.
Be sure to check out our volunteer page every few months to see the latest Volunteer Spotlight!
If you'd like to become a volunteer yourself, we are looking for volunteers to work in the canteens on weekdays! Perks of volunteering include flexible hours, getting to interact with our awesome donors, and of course, becoming part of the SBC family. If you're interested, email SBC-Volunteers@stanford.edu or call 650-723-6795.