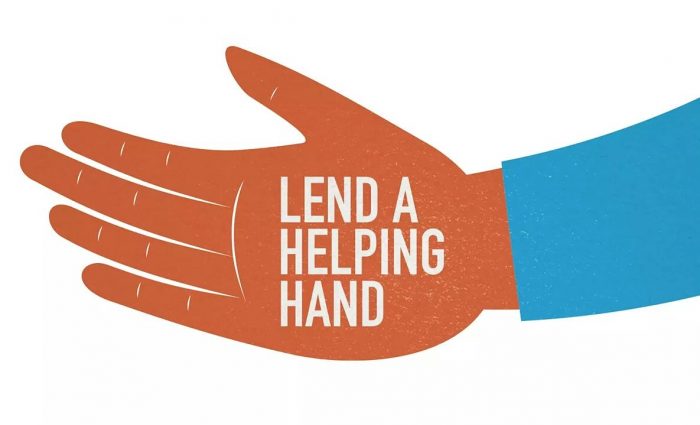 Happy Martin Luther King Jr. Day! Dr. King's dedication to achieving racial equality and the tremendous impact he had on civil rights are not something to be taken lightly. Though he was well known for his eloquent speeches, Dr. King was also an organizer and a man of action, willing to put his own comfort and safety on the line for the betterment of others. MLK Day was officially declared a federal holiday in 1983 as a way to honor his impact and his altruism. In the 1990s, MLK Day evolved to better embody Dr. King when it was officially acknowledged as a day to perform service and give back the way Dr. King so brilliantly modeled. 
While we encourage everyone to volunteer in a way that most speaks to them, we took a bit of time to bring together 10 diverse volunteer opportunities* that you can do with minimal training or experience, of both the in-person and remote variety, to fit whatever your personal interests or passions may be!
1.The Health Trust. A Silicon Valley-based nonprofit dedicated to alleviating hunger and promoting health education, The Health Trust is currently looking for volunteers to help sort and package healthy food for folks facing food insecurity or with limited mobility. Learn more.
2.Samaritan House. This nonprofit, based out of San Mateo County, offers a whole host of services to those in need, including food services, health programs, housing programs and even financial empowerment services. Currently, Samaritan House has volunteer openings in multiple capacities, including in delivering food to members of the community and even sorting clothes and helping families shop at their "Kids Closet." Learn more.
3.Boys & Girls Club of Silicon Valley. The Boys & Girls Club provides after-school and summer enrichment programs for children in historically underserved communities. Especially during these challenging times of remote learning, they are  looking for individuals who can offer virtual tutoring. Learn more.
4.African American Community Service Agency (AACSA). AACSA is designed to promote the dignity and culture of the Black community within Santa Clara County through educational programs as well as direct services for community members who need help in the areas of social services, finances, health and more. They have a variety of opportunities open, including library volunteers, community outreach volunteers and clerical support volunteers. Learn more.
5.Access Books Bay Area. Because of the closure of schools and libraries, many children don't have the same access to free reading materials as they had before the pandemic. To encourage ongoing education (and pleasure reading!), Access Books Bay Area is asking for volunteers to help assemble and paint library boxes, to be put up throughout the Bay Area. Learn more.
6.Santa Clara County Public Health Department. Santa Clara County is looking for folks to help support public health efforts related to preventing the spread of COVID-19 in a variety of ways. Positions include in-person roles, such as supporting hospital staff, and remote positions, such as assisting in contact tracing. On their website, they've provided a survey to help you determine what volunteer position may be a great fit for your particular background and interests. Learn more. 
7.Fresh Approach. Calling anyone with a green thumb! Fresh Approach offers a program in East Palo Alto called Collective Roots, which provides access to healthy food and promotes health education to underserved communities through community gardening. They are looking for individuals to help maintain their gardens. Learn more.
8.Stanford Health Care (Stanford Hospital). If you're looking to do more for hospital patients, Stanford Health Care has a wide variety of volunteer positions open. Areas that require volunteers include cancer centers, spiritual care, supportive care programs and health libraries. Learn more.
9.JobTrain. JobTrain is a nonprofit based in Menlo Park that provides free, rigorous career training programs (with a very high resulting employment rate) to those who are struggling financially, have had less opportunities or may otherwise be looking for a fresh start. They require volunteers in multiple areas, including as teachers' aides and as help for the clerical and employment support teams. Learn more.
10.Stanford Blood Center. You didn't think we'd leave out blood donation, did you? Local patients have an ongoing need for blood donations to support their treatment, and collecting enough blood has been particularly difficult during this pandemic. Consider spending an hour of your time to help save lives! Learn more.
*Please note, while we tried our best to vet these opportunities for ongoing availability, there may be delays or modifications in certain volunteer programs due to COVID-19.