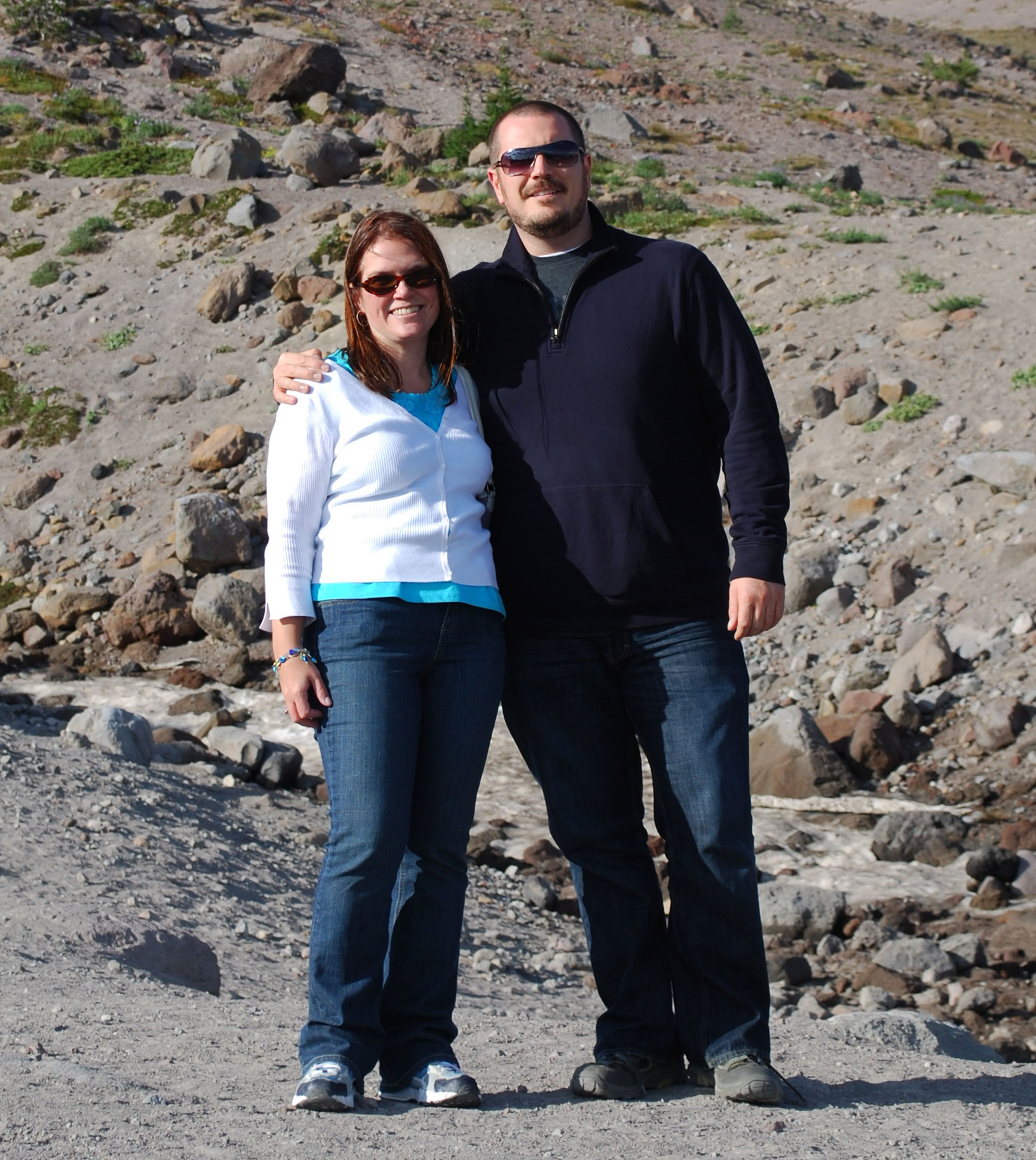 By Ben Ballard, donor
The overwhelming feeling of gratitude hits me at times when I stop to ponder it, yet one thing remains constant: she is alive and thriving. It is almost unbelievable to me that April 2015 will mark 20 years since I nearly lost one of my older sisters in a car accident. Nearly losing a treasured family member can have lasting impacts; however, one of the main impacts for me was a calling to align myself with organizations like Stanford Blood Center.
I still remember nearly every detail of receiving the news. I was 16 years old. I was at work at a shopping mall in Maryland and had just stepped out to buy the new album of one of my favorite bands. When I returned, my mother called and asked that I return home as quickly as possible. Because it was April Fools' Day, I hoped this was simply a misguided joke; however, the urgency in my mother's voice told me otherwise.
Several hours later, we arrived at the hospital in Richmond, VA to find my sister in critical condition with a litany of injuries. She was slipping in and out of consciousness with a traumatic brain injury (subdural hematoma), cracked vertebrae, a shattered arm, a badly damaged knee, a severed ear, and large quantities of embedded window glass. While her medical team began discussing brain surgery, she was given blood and platelets in order to stabilize her, beginning her healing process. She avoided surgery and thus began her recovery.
The accident occurred in early April 1995 and by August 1995, my sister was starting graduate school; a concurrent program pursuing a law degree and doctorate in psychology. She finished the program in May 2001. Today, she is a prominent attorney who has been named a Super Lawyer, a Rising Star and has appeared on many Top-40 under 40 lists.
I nearly lost my sister that April day in 1995. Thanks to a ready supply of blood and platelets, she was able to begin her recovery. In 1996, when I turned 18, I began attempting to repay the enormous debt of gratitude I felt toward blood donors and centers through donating myself.
Thanks to organizations like the Stanford Blood Center, I still have a sister with whom I can talk, travel, laugh, and continue to make memories. A stranger donated blood, which helped my sister survive. My only hope is that my own blood will save someone else's sister, daughter, friend or valued family member.
It is small personal sacrifice that can make an untold impact in the life of others.
Stanford Blood Center would like to thank Ben for sharing his story with us. It is a great reminder to all why blood donation is so important. If you would like to tell us your story, please email sbcsupport@stanford.edu. To make an appointment to donate, please call 888-723-7831 or visit stanfordbloodcenter.org.