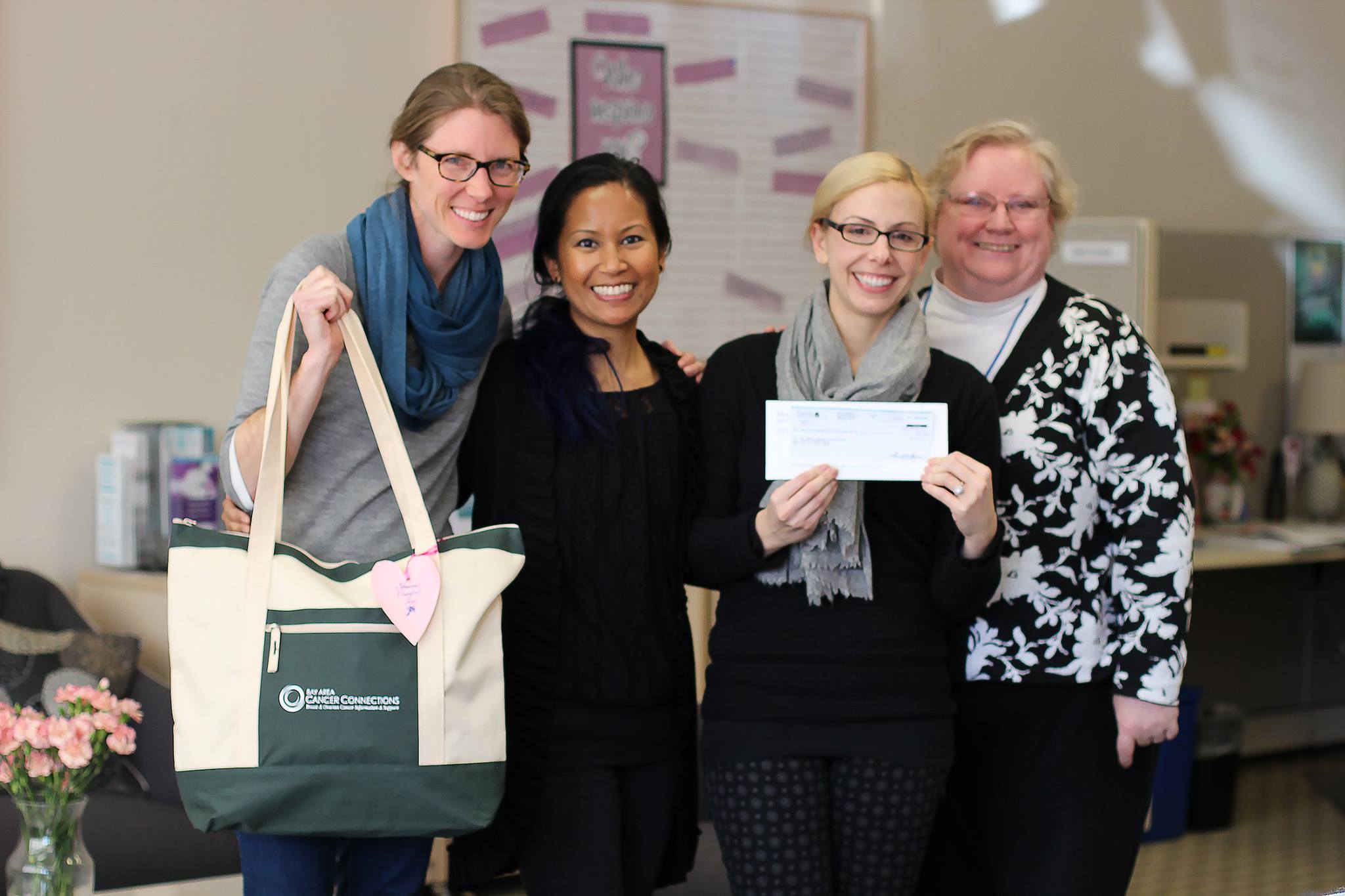 In 2016, in addition to providing lifesaving blood products, donors benefitted breast and ovarian cancer patients in treatment. For each donor that came in during the campaign, SBC made a donation to Bay Area Cancer Connections (BCC). Donations went toward providing comfort totes to clients, which included items like relaxing lavender eye masks to relieve stress, ginger chews and tea to help with nausea, and soft, fuzzy socks to provide comfort during treatments.
"We greatly enjoyed the event! Learning more about the wonderful work the Stanford Blood Center does and getting to work with the team was a pleasure," said Jill Nelson, Marketing Manager at BCC. "Donating blood on the day of the event was also a great experience and the staff seemed very knowledgeable and to enjoy their work."
We are incredibly grateful to the 1,521 donors donated during the campaign with Bay Area Cancer Connections.