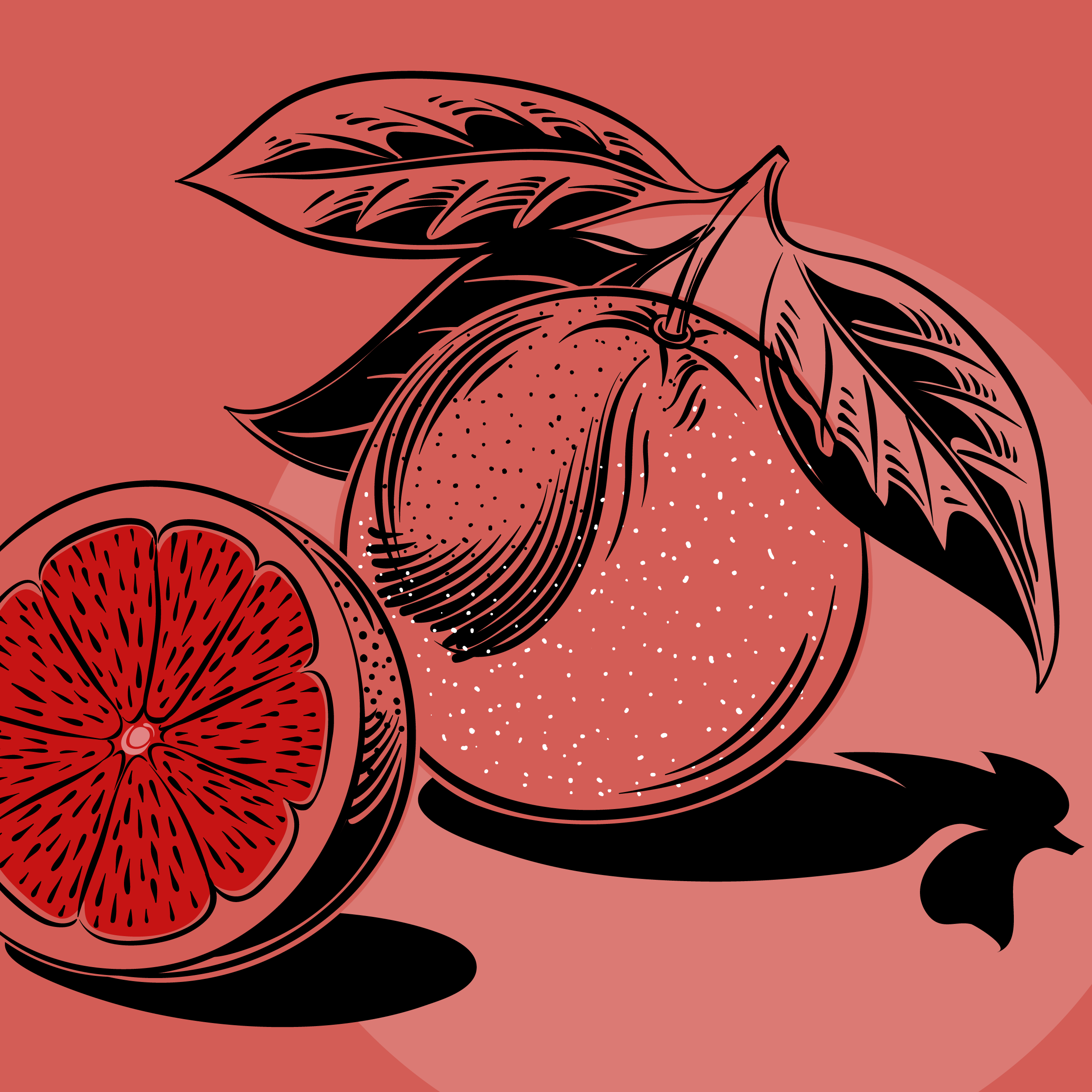 We know many of you have been flexing your baking skills during the shelter-in-place, so we thought we'd lend a hand! In honor of our Blood in Pop Culture challenge, our multi-talented Graphic Designer, Jess Paik, has provided a blood orange tart recipe!
Try your hand at this delectable dessert — or, show us one of your own blood orange recipes! Check out our Blood in Pop Culture Challenge page and see how you could enter to win a sweet prize for your culinary creations!
Blood Orange Curd Filling
Ingredients
2 large eggs plus 2 egg yolks (or 3 whole eggs)
3/4 cup (150 g/5.3 oz) granulated sugar
1 tablespoon blood orange zest
1/2 cup (120 ml) freshly squeezed blood oranges (2-3 oranges for both zest and juice)
2 tablespoons lemon juice – fresh
1/2 cup (1 stick/115 g) unsalted butter, cut into small pieces
Instructions
Combine and whisk together eggs, sugar, blood orange zest, blood orange juice and lemon juice in a medium heatproof bowl (steel/metal bowl).
Place the bowl over a saucepan of simmering water (not boiling, but about to boil and steaming).
Keep heat on moderate, and constantly whisk until mixture thickens.
Mixture should be thick enough to coat the back of a wooden spoon and leave a clear pass if you run your finger through the mixture. The curd will also thicken more once cooled.
Time to thicken over the heat usually takes 10 minutes but can take up to 20 minutes. If you have a thermometer, the curd mixture should register 170°F/75°C.
Tart Crust
There are so many tart crust recipes out there. Typically, it just involves flour, egg, sugar, a lot of butter, and salt. But if you want to be a little healthier, here is a no-flour, gluten-free, vegan recipe that I like to use in my light summer tarts.
Dry Ingredients
1 1/2 cup almond flour
1/3 cup coconut shreds
Pinch of salt
Liquid Ingredients
2 tbsp coconut oil
2 tsp maple syrup
Instructions
In a food processor or blender, blend almond flour, coconut shreds, and salt until the mixture is fine.
Mix and dissolve coconut oil and maple syrup together. Whisk it a bit.
Add the coconut oil and maple syrup mix to the dry ingredients in the food processor or blender and pulse until it become doughy or clay-like. The mixture should be moldable.
Then, place and press this crust dough into a 9-inch tart pan. You can use your hands to press it all the way around the pan. Make sure the dough is evenly pressed throughout.
It is recommend to cover the tart pan's edges with foil because the crust's edges tend to burn and darken quicker.
Bake at 350 degrees Fahrenheit for 10-12 minutes. Make sure it doesn't burn! The color should become a medium dark brown.
Let your tart crust cool for about 30 minutes. Once it is cool and hardened, it is safe for curd-pouring!
Final Instructions
Pour in your curd.
Keep the tart in your fridge for 3-4 hours before serving.