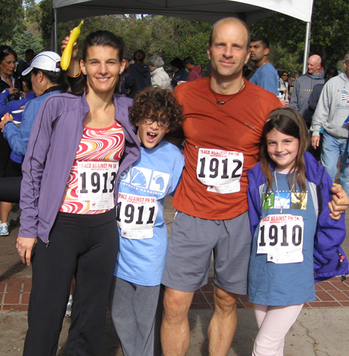 By Julie Ruel, Social Media Manager, Stanford Blood Center
Stacey Tinianov began coordinating our Cisco blood drives in 2009 and, to date, has brought in almost 3,000 units of blood. Less than a year after taking on her responsibilities as a blood drive coordinator, she joined our Donor Cup competition and won the award for highest number of units collected. She and her husband both donate as often as they can and she loves, loves, loves to tweet about her upcoming blood drives, and her many other activities for that matter, as @coffeemommy.
We asked about her motivation behind coordinating blood drives:
"As a child, my father supervised several blood donor centers as part of his role in the United States Air Force. I grew up not only around blood and blood donors, but was educated early on about the importance of blood donorship as a way to further research and save lives.
"Coordinating Stanford drives across the Cisco San Jose and surrounding campuses allows me to spread the word about just how easy it can be to save a life and become a hero to someone in need."
Thanks, Stacey, for your dedication to our cause!