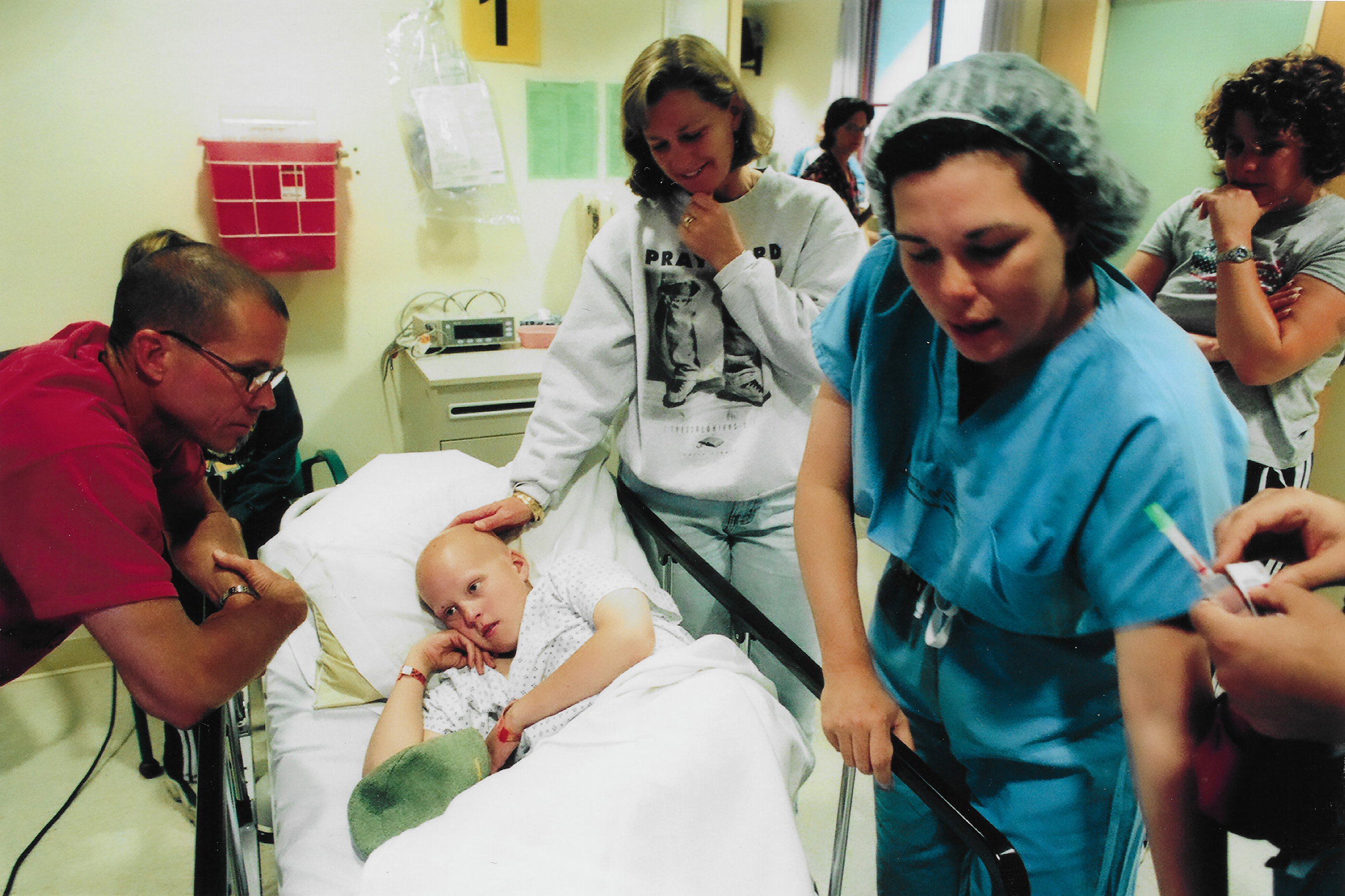 Every year, 15,780 children in the United States are diagnosed with cancer. In fact, according to Children's Cancer Research Fund, each day, 43 families in the United States will hear that their child has cancer. That's why we observe September as Childhood Cancer Awareness Month – to increase awareness for types of cancer that affect children, and honor those who have been touched by this disease.
In the face of statistics like these, it is easy to feel helpless. But there are plenty of ways you can help, even just through Stanford Blood Center:
Donate your points back to Leukemia and Lymphoma Society (LLS) through our "donate your points back program." This program is a part of the donor loyalty store that allows you to "give back" the points you accrue each time you donate blood to one of three community partners. For each point donors give back, the recipient organization will receive a certain monetary value. One of our community partners is LLS. The mission of The Leukemia & Lymphoma Society (LLS) is to "cure leukemia, lymphoma, Hodgkin's disease and myeloma, and improve the quality of life of patients and their families." LLS exists to find cures and ensure all patients have access to treatments. They aim to be the voice for all blood cancer patients.
Learn more about LLS at http://www.lls.org/who-we-are/about.
Spread awareness. There are countless children like Austin and Cole who have been affected by childhood cancer. Sharing their stories can help raise awareness of this awful disease and bring us closer to finding a cure.
Donate blood! Each year, Stanford Blood Center provides over 10,000 blood products to Lucile Packard Children's Hospital for patient needs like pediatric cancers. So, if you are able, please come in to donate. You could save a child's life.