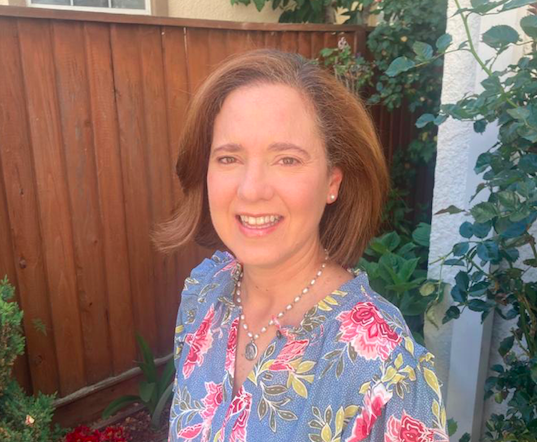 Childhood: Sister Hearts
Carolina Tejada was born in Cali, Colombia in 1978. She spent a happy, healthy childhood alongside her older brother, Juan Guillermo, and her twin sister, Catalina. At age 11, however, Juan Guillermo, who was three years older than his sisters, began experiencing cardiac symptoms that were later diagnosed as idiopathic dilated cardiomyopathy, a condition that causes ventricle thinning and makes it much more difficult for the heart to pump blood. According to Carolina, Colombia's medical infrastructure at the time wasn't able to support his condition, and while her brother was able to travel to Houston to receive a diagnosis, it was determined that sorting out the logistics of getting a heart transplant — the best possible treatment for his condition — was too difficult. Juan Guillermo sadly passed away at age 13.
Around this time, Carolina's parents, still grieving over the loss of their son, grew nervous at some symptoms the two girls were beginning to develop and rushed both Carolina and Catalina to Houston, too, for evaluation. Both girls were diagnosed with dilated cardiomyopathy as well and were told that their best chance of survival would be heart transplants. To ensure that Carolina and Catalina could get the treatment they needed, the family temporarily moved to Houston in 1989. After the move, within six months, both girls were miraculously matched for a heart transplant and received the vital surgery just three months apart.
"It took a lot of effort from many people to make the transplants successful," Carolina said. "On top of the coordination it took for my family to go back and forth between Colombia and the U.S., the transplants were expensive procedures. Our entire community helped us to finance them — even anonymous donors who felt compelled by our story."
And, of course, there was the actual medical support from both the care teams and the donors involved. "We were given the gift of life, plus the gift of blood. Without blood transfusion, they never would have been able to perform the surgeries," she said.
After the procedure, the girls adapted to a new sense of normal, taking regular medications and traveling to Houston every six months to ensure they were recovering properly. And, miraculously, they did recover and lived into adulthood and, eventually, motherhood.
"My sister and I have always had parallel lives. A few years after finishing our college degrees, we both got married, just one year apart, and then we both had baby girls. Maria, my sister's daughter, is now 16 years old, and my daughter, Clarissa, is 14. They are miracles in our lives," she said.
Carolina's Third Heart
Though Carolina and her husband were overjoyed at the birth of Clarissa in 2007, within a month of giving birth, they had a new worry as Carolina was once again experiencing irregularities with her heart.  She was diagnosed with postpartum cardiomyopathy, a rare form of congestive heart failure. Carolina was recommended for and, luckily, was able to receive a second heart transplant nine months later.
"The feeling you experience when doctors come into your room and tell you, 'We've found a new heart for you' is indescribable. The only thing I can tell you is that I had tears of joy because I realized I was going to keep living, which meant I was going to watch my daughter grow! That for me was the true and clear feeling of happiness," she said.
Dealing with the heart failure and later heart surgery just after becoming a mother for the first time was extremely difficult. After her surgery, she couldn't even hold her daughter. But, while she wasn't able to be as active with her baby as she wanted, her small family provided her the "motivation to heal and get better."
Inspiration to Serve
Five years after receiving her second heart transplant, Carolina and her whole family were shocked by the sudden death of her twin, Catalina, at age 33. Though her heart had been failing, her symptoms were not obvious, and, by the time they discovered this, it was too late.
While the family definitely felt the loss of Catalina, Carolina insists that, as transplant patients, "you understand that every day is a miracle" and you are thankful for whatever time you have — which, in Catalina's case, was an additional 23 years post-transplant. "It's like I said at my sister's funeral in Colombia," she continued. "'We are not here to cry about my sister's death, but to celebrate her life and her impact.'" And Catalina did have an amazing impact. Since becoming an adult, Catalina had become a vocal advocate for organ donation and had traveled around Colombia, speaking in person and with the media to promote organ donation.
Inspired by her sister's memory, Carolina decided to carry on her legacy and went on to volunteer at Stanford Health Care, where she had received her second heart transplant and would later go on to receive a necessary kidney transplant as well when she was on dialysis in 2020. In her more than 10 years volunteering at SHC, she has supported patients in a number of capacities, including as part of the "Walk With Me" program where she is paired with a medical student to share her experiences; and the Patient & Family Partner Program and the Peer 2 Peer Mentoring Program, where she works directly with transplant recipients to answer questions, share her story and provide hope.
Carolina is also a member of the Heart Transplant Patient & Family Advisory Council (PFAC), which has a mission of enhancing the patient care experience by amplifying the voices of patients and their families. One of the main initiatives of this PFAC is to plan and host the annual Heart Transplant Symposium & Reunion for transplant recipients.
She is also a regular volunteer/advocate with Donor Network West, an organization that matches deceased organ donors and patients in need of transplants, as well as conducts research and advocacy; and a volunteer/member of the Disabilities PFAC, which works to advocate and enhance the experience of patients with disabilities and their families.
After receiving her kidney transplant last year, Carolina is as motivated as ever and is making the most of each day she has. Carolina has touched so many lives over her decade of service, and it is an honor to have her as part of the Stanford family.
You can support patients like Carolina by donating blood regularly and registering to be an organ donor. Learn more here.