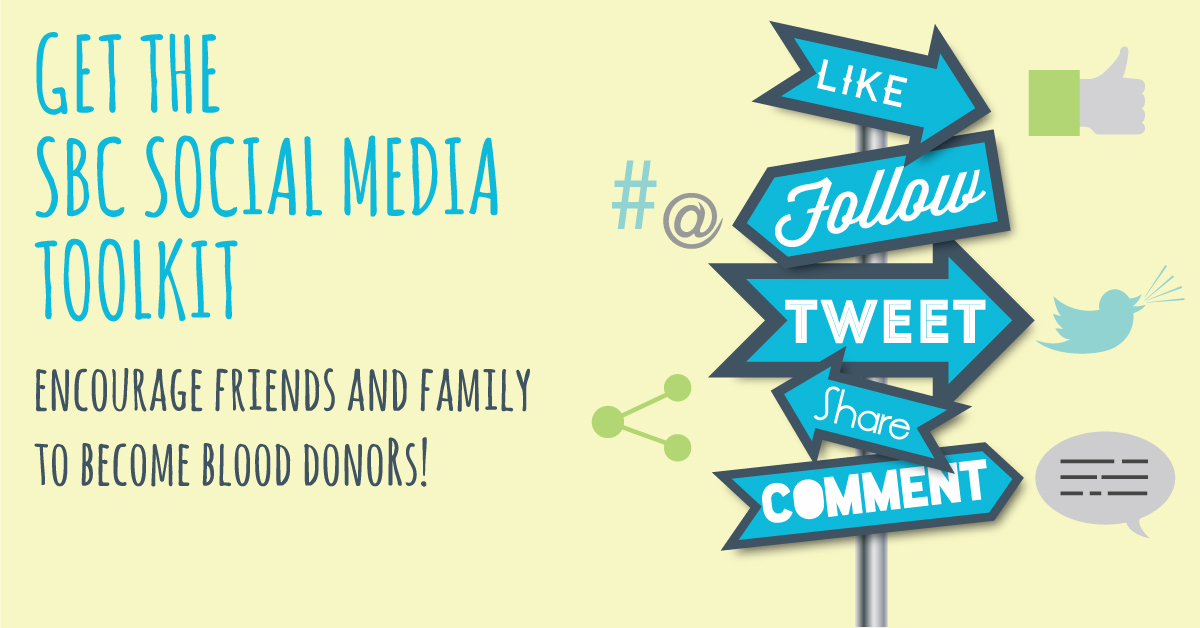 Our generous donors and community members often ask how they can support our efforts in times of need, or help to raise awareness about blood donation in general. Now you can help us encourage your closest friends and family to become donors just like you!
Check out our social media toolkit, where you can download cover images, profile pics, post/tweet images and text to add to your own social media pages. Right now, you can find some fun, seasonal artwork to share on Facebook, Twitter, Instagram, LinkedIn, Google+ and YouTube. We'll be adding new artwork and content to the page from time to time, so be sure to come back to visit the page for fresh inspiration.
As always, please like or follow our pages, and post publicly with the hashtag #givebloodSBC so we can thank you for being the incredible advocates you are!
And don't forget to make your next appointment to donate blood as soon as you can: sbcdonor.org, 888-723-7831.
Thanks for sharing!