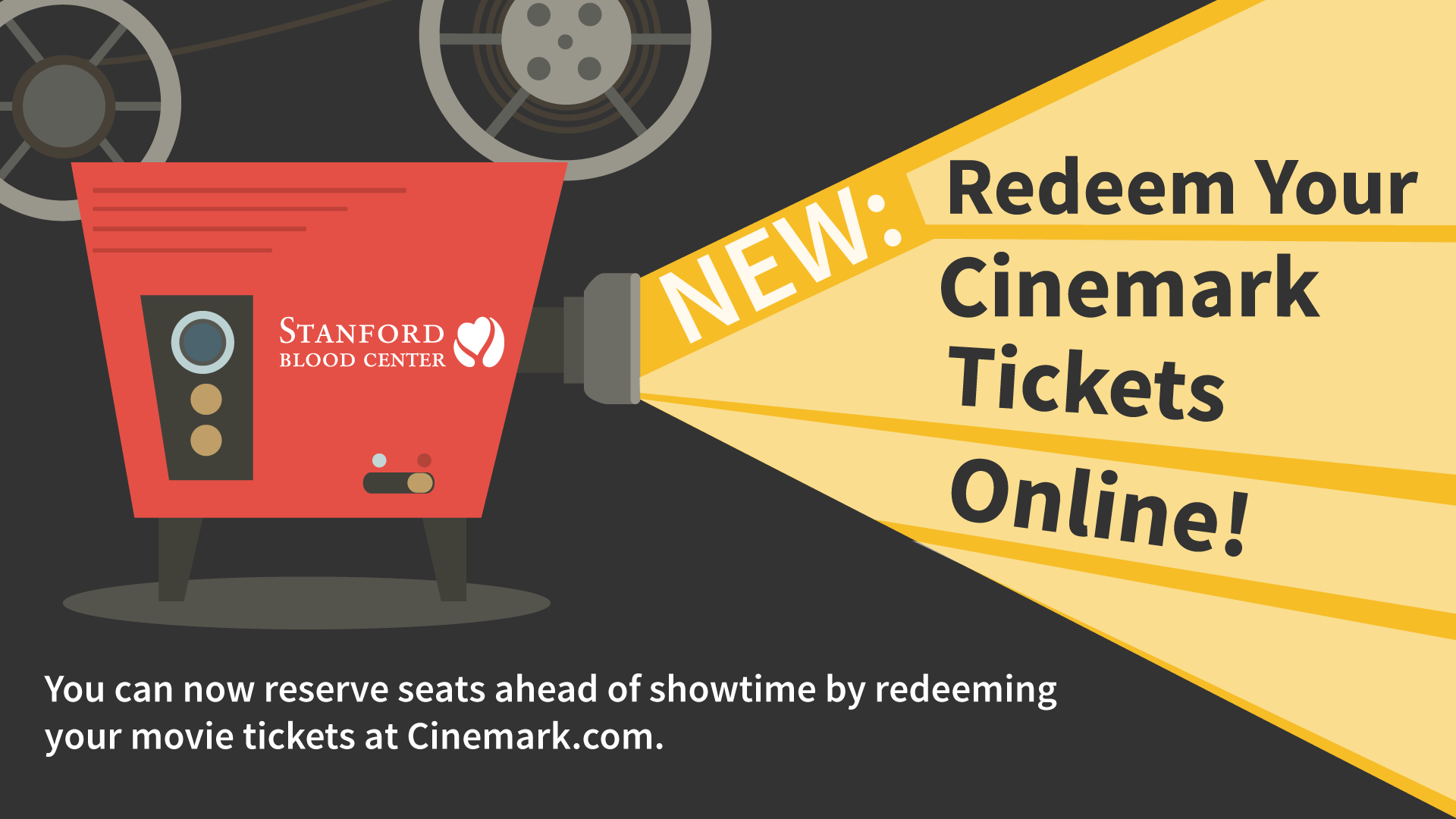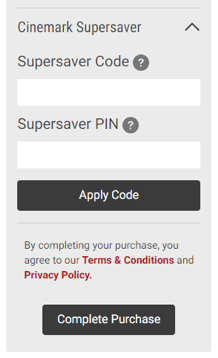 Redeeming your movie ticket online is easy! First, go to cinemark.com, select the movie you want to see, select where you want to sit and add a ticket to your cart. This should activate the payment screen, which appears as a bar on the right side of the page.
Looking at this gray bar, you should scroll past the payment information options and go to the dropdown area on the payment bar that says, "Cinemark Supersaver." The dropdown will ask for a code and PIN (see photo left).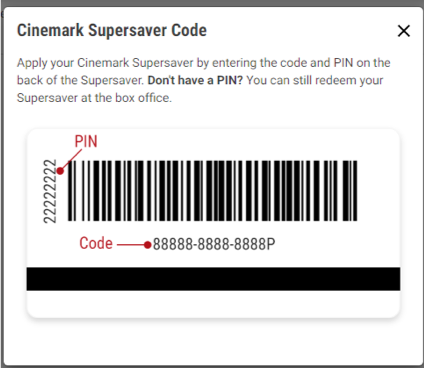 For your code, use the long number directly under the bar code on the back of your ticket; for your PIN, use the shorter number on the left side of the barcode (see photo below).
Note: While all of the tickets in our current inventory are redeemable online, some tickets given out in the past lack the PIN information necessary for online redemption (see picture above). Tickets without a PIN are redeemable at the box office only. If you have a ticket without a PIN but would like to redeem online rather than at the box office, reach out to Donor Relations at 650-736-7786 or sbcsupport@stanford.edu and we will happily swap your ticket by mail for one with a PIN.