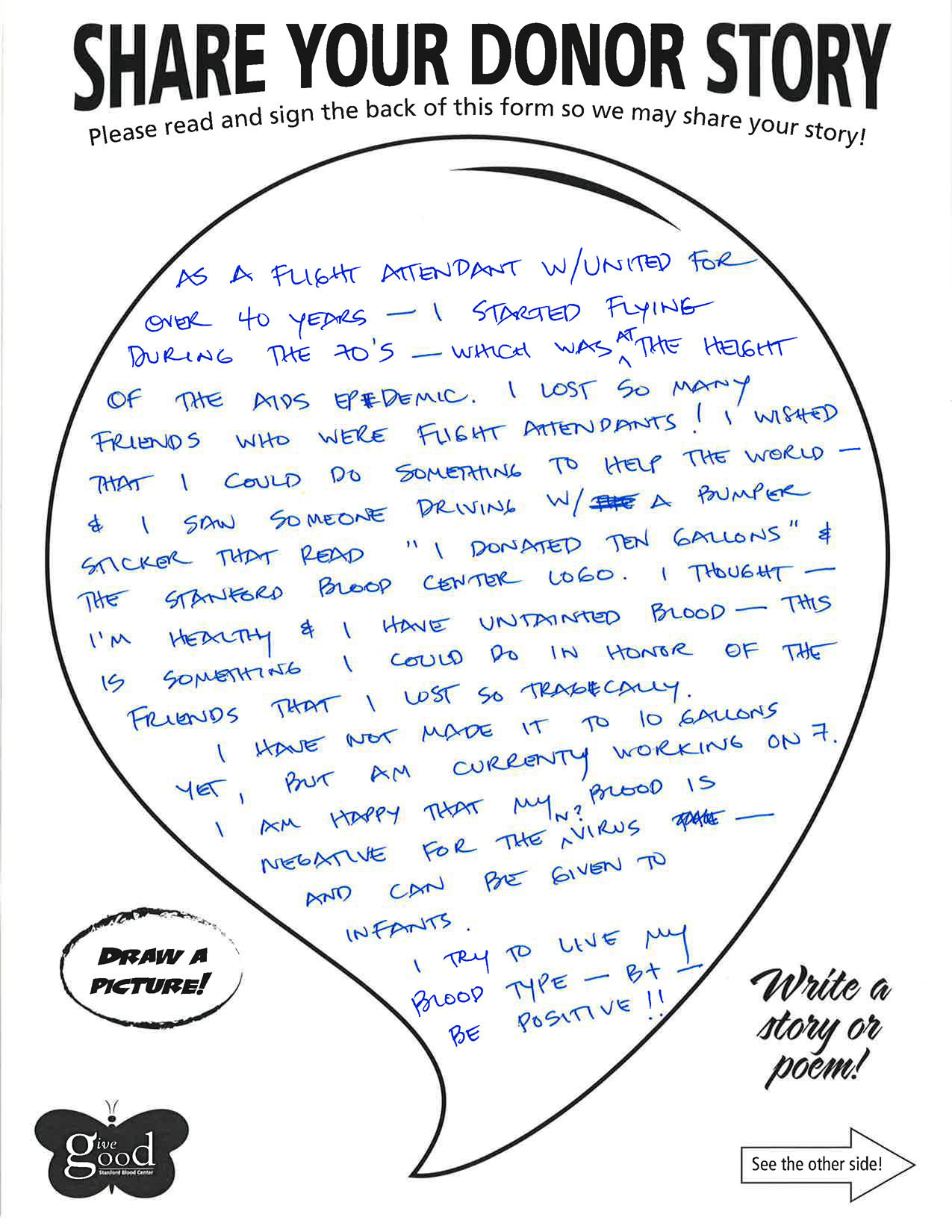 As a flight attendant with United for over 40 years — I started flying during the 70s, which was at the height of the AIDS epidemic — I lost so many friends who were flight attendants! I wished that I could do something to help the world, and I saw someone driving with a bumper sticker that read "I donated 10 gallons" and the Stanford Blood Center logo. I thought — I'm healthy and I have untainted blood. This is something I could do in honor of the friends I lost so tragically.
I have not made it to 10 gallons yet, but am currently working on 7. I am happy that my blood is negative for CMV, and can be given to infants.
I try to live by my blood type —B+ — be positive!!