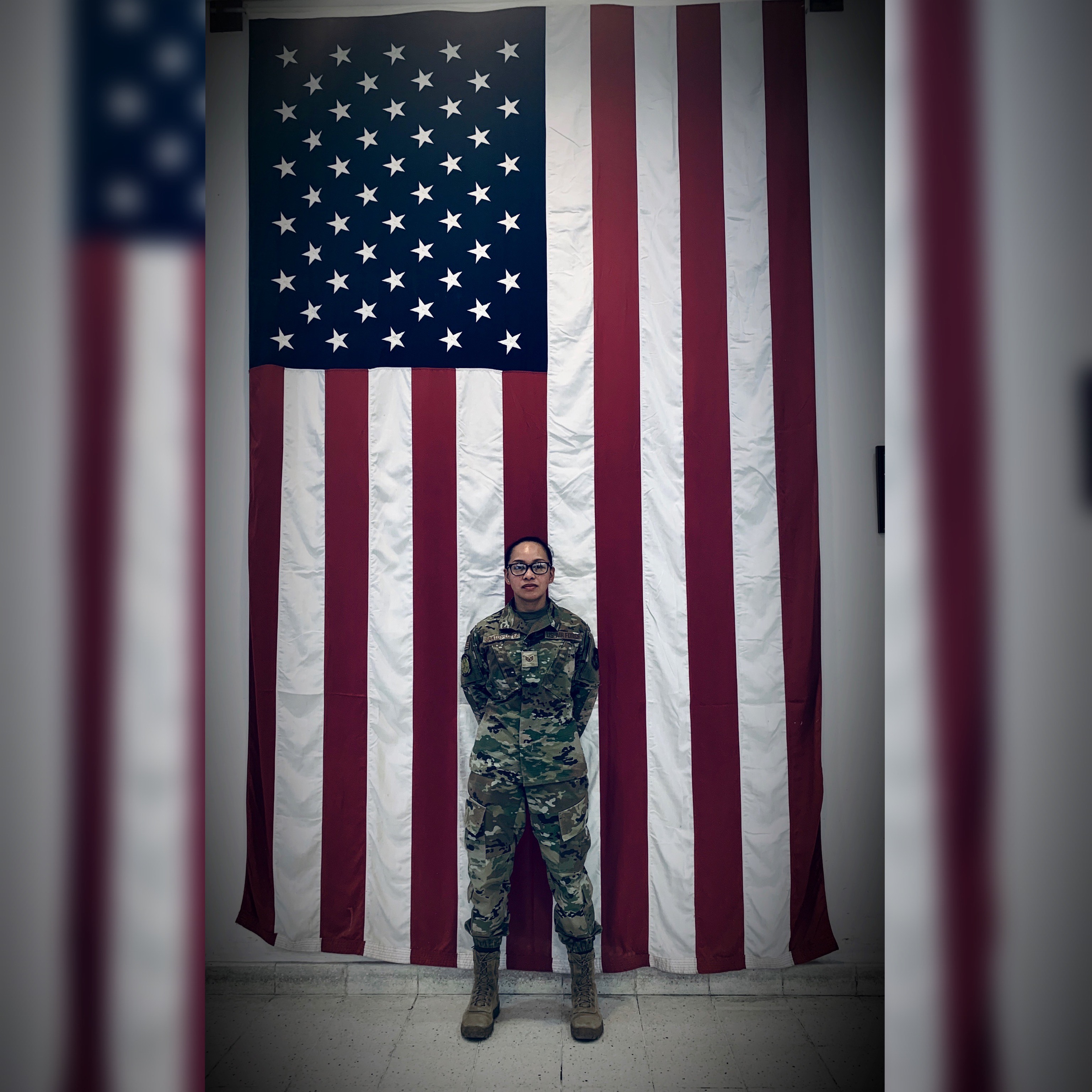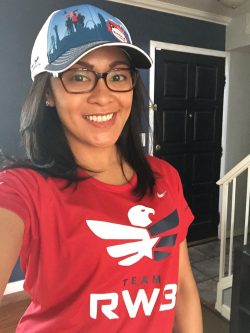 Vicky Santos, Lead Laboratory Technician, returned to SBC in September after seven months overseas with the military. Krista Thomas, Communications Strategist, interviewed Vicky about this experience and her motivations to serve.
Q: When did you first enlist and where and when did you serve?
A: I enlisted in 2007 with the US Air Force. I was on active duty for five years and reserves for about seven. In my past 13 years, I've had two deployments, both to the Middle East, and both of which I received service medals from. When I was deployed the first time, I was part of the Blood Transshipment team that supplied 10,300 blood products in support of 3,100 transfusions and contributed to a 97% wounded warrior survival rate. The second time I was deployed as part of a medic team that provided clinical laboratory service.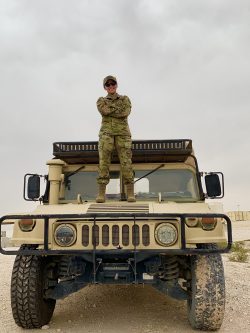 Q: What made you first decide to enlist?
A: I have a have a military family background, so that was my first exposure. My adopted dad was in the military, as were my uncles. When I immigrated to the U.S. from the Philippines, I was intrigued as to what the military entailed here. One day I was driving on Highway 4, stuck in traffic, and I saw a sign that said "US Air Force."  I had nothing else to do, so I walked into recruitment and asked about the Air Force out of curiosity. They told me that first I should take a test they had, and I figured I might as well. At that point in my career, I knew that I wanted to switch from the tech to the medical field and that this would probably be the easiest way. Next thing I knew I'd signed a paper and was off on deployment. Then once I was exposed to what it really is to serve, I got hooked and kept enlisting.
Q: When did you get back, and what is the first thing you did when you got back?
A: I ate! I landed in the Baltimore airport and said, "Wherever can serve me the biggest cheeseburger, that's where I'm eating today!"
Q: What parallels do you see between your work in the armed forces and your work with SBC?
A: Service is the main similarity. When I was looking to apply at SBC, the job description for my current role touched me in a different way than I was used to. I got the feeling that I could make a much bigger impact. My grandma who raised me had kidney failure in her 40s. She was lucky to have had a blood type with a short waiting list, so she got the transplant, prolonging her life 30 years. Because of that, I have a sense of pride in what we do.
Q: Why is service to others important?
A: I've always been grateful for how my life turned out. I was born in the Philippines and adopted in the U.S. by a couple who was 70 and already had five kids of their own. They didn't just adopt me, though; not wanting to split up my siblings and me, they took in all three of us at ages six, five and three — we were the same age as their grandchildren! The way my adopted family loved me — that's the root of it all. It's a way for me to give back for that and all the blessings I have. It makes me feel good and keeps me going, even with the sacrifice.
Q: Do you have any recommendations for people who want to give back to those in the military?
A: My favorite organization is Team Red White and Blue, which focuses on wounded warriors, those who have given the ultimate sacrifice and come home with missing limbs and other injuries. What I like is that they give back through social activities to make the warriors feel part of a community.