By Julie Peachey, Social Media Manager, Stanford Blood Center
On Thursday, January 31, Stanford Blood Center staff celebrated the grand opening of their new Menlo Park donor center, along with a few special guests. Below are some pictures capturing the momentous occasion.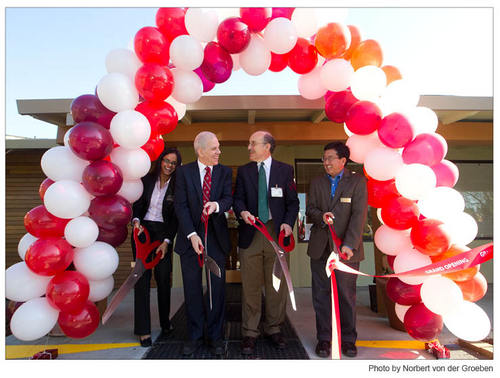 Harpreet Sandhu, SBC Administrator, Ed Engleman, MD, SBC Founder and Medical Director, Stephen Galli, MD, Stanford University School of Medicine Pathology Department Chair, and Peter Ohtaki, Menlo Park Mayor cut the ribbon outside the entrance of the new center.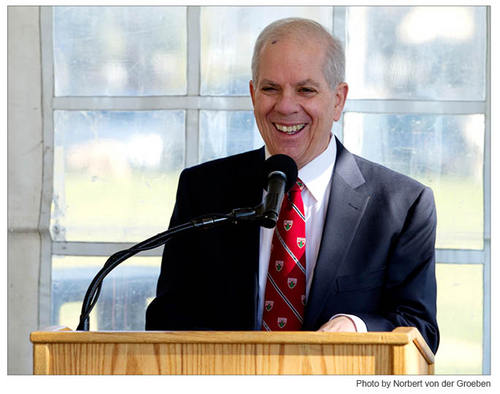 Dr. Ed Engleman tells stories about the early days of SBC back in 1978.
Linda Ann Johnson and Stan Jensen, routine blood donation buddies, have together given blood 965 times.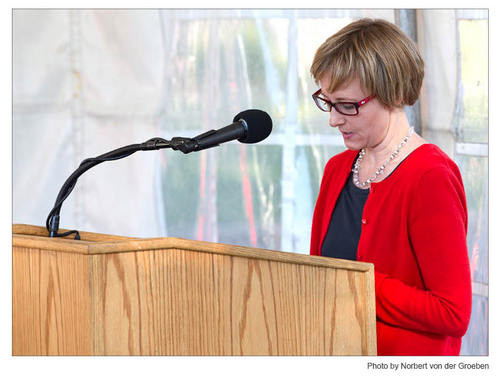 Melissa Price almost died from a postpartum hemorrhage after her twin boys were born but was saved by multiple units of blood donated by SBC blood donors. Guests fought back tears listening to her express sincere gratitude for the anonymous donors that saved her life, allowing her boys to know their mother.
Ed Engleman and Stephen Galli have been good friends and colleagues for over 30 years.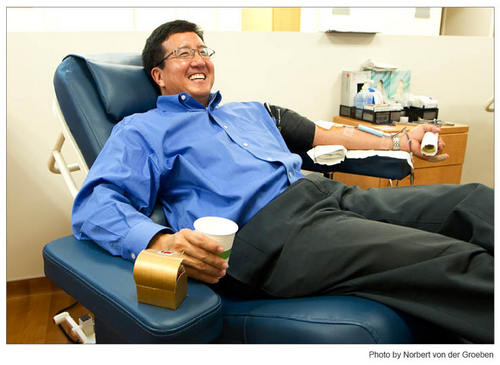 Mayor Peter Ohtaki stuck around after the celebration to do a good deed.