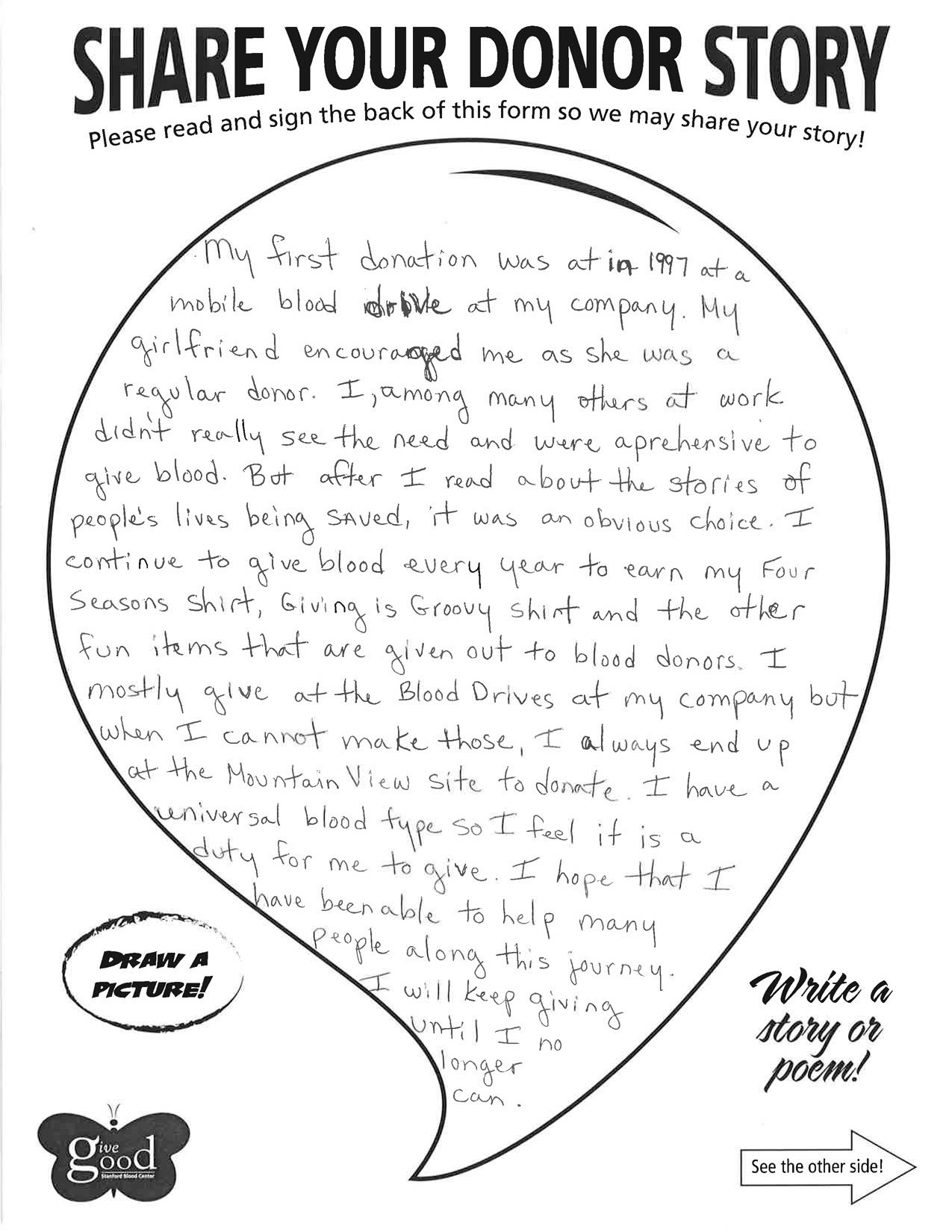 My first donation was in 1977 at a mobile blood drive at my company. My girlfriend encouraged me, as she was a regular donor. I, among many others at work, didn't really see the need and was apprehensive to give blood. But after I read about the stories of people's lives being saved, it was an obvious choice.
I continue to give blood every year to earn my Four Seasons shirt, Giving is Groovy shirt, and the other fun items that are given out to blood donors. I mostly give at the Blood Drives at my company but when I cannot make those, I always end up at the Mountain View site to donate.
I have a universal blood type, so I feel it is a duty for me to give. I hope that I have been able to help many people along this journey. I will keep giving until I no longer can.