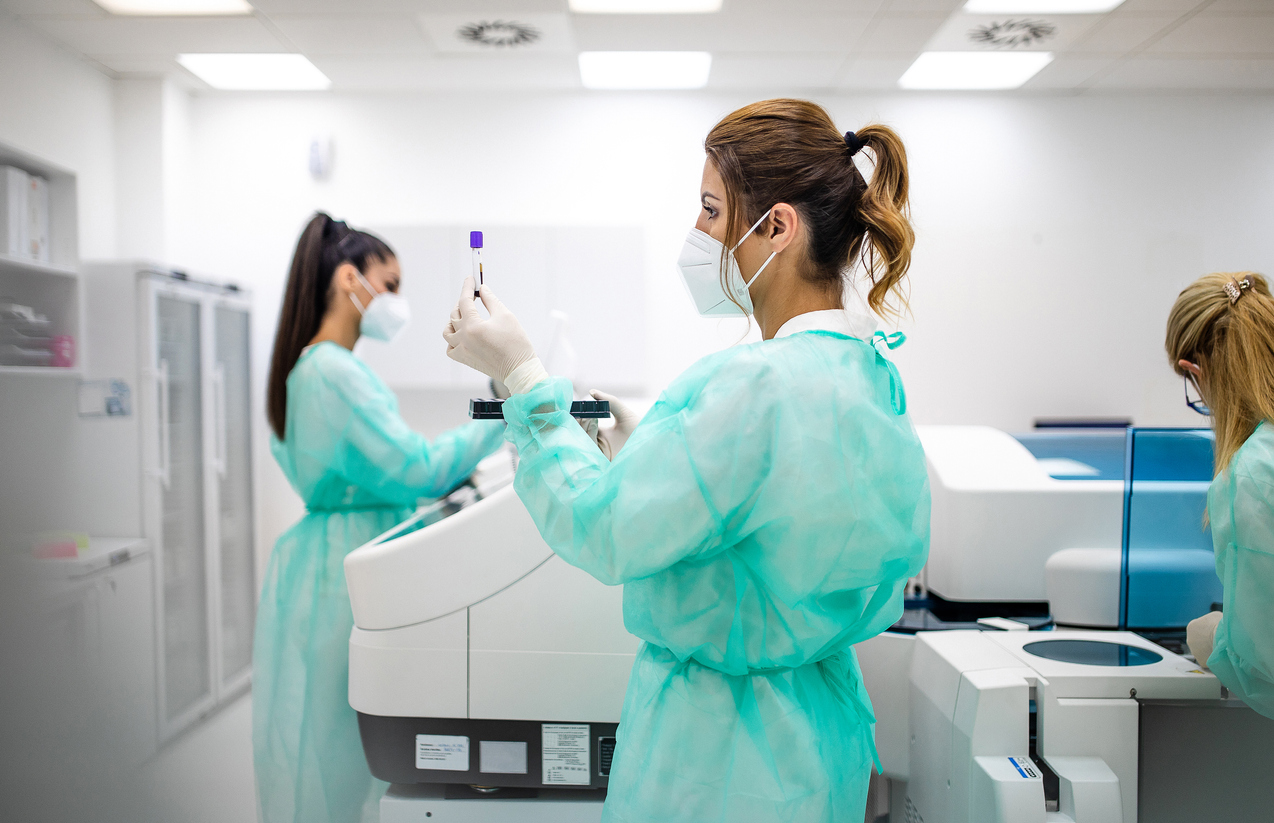 By Harry Sussmann, Operational Excellence (OpEx) Director
On April 28, Stanford Blood Center became the first blood center of its size in the nation to use pathogen reduction technology, or PRT, on 100% of its transfusable platelets produced. With this milestone, SBC is ensuring that the platelet units our donors generously provide are as safe as possible for any patient who may need them.
So, what is PRT? PRT is a complex method of sterilizing platelet products before they are sent off to patients. While all platelets go through in-depth testing processes that screen for any major pathogens that could impact patients' health, PRT enables an additional layer of safety by proactively sterilizing the units before they are shipped to hospitals to be used by patients.
While SBC has been operating with about 40% of all donated platelet products using PRT for the past year, we wanted to move to 100% as quickly as possible since it would provide an additional level of risk mitigation and safety. This is true not just because it helps immunocompromised patients, but also because, though medical tests can be very accurate, no medical test is 100% accurate 100% of the time. Having PRT as another safeguard on top of the rigorous testing that we already do means maximizing safety for patients.
Though our teams were motivated to make this shift, the transition was complex as it involved many systems, instruments and processes to ensure that the Trima machines that collect platelets were coded a certain way and that our lab was set up for extra testing. One particular challenge was nailing down logic in the lab software for tracking double and triple platelet units, making sure that purification done to the donated product when it first came into the lab as a double or triple was able to be tracked in the system once it was divided into smaller single units, labeled and prepared for transfusion.
We at SBC are so proud of all the teams who worked tirelessly to make this project a success, and we are so grateful to those platelet donors who continue to support local patients when they need it most!