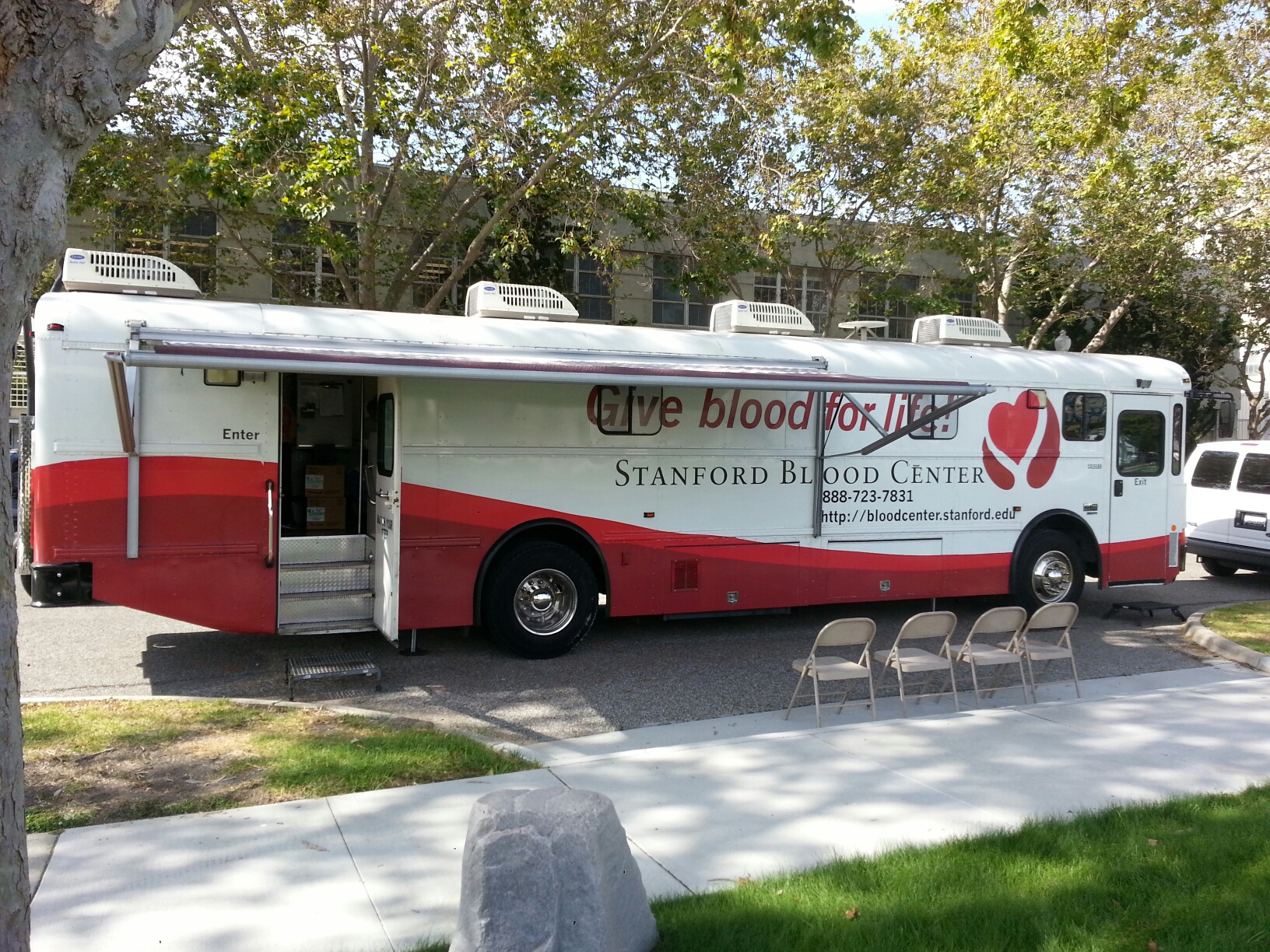 By Krista Thomas, Communications Strategist
While most folks associate Stanford with Palo Alto, at SBC, the nature of blood collection means we need to be tapped into communities throughout the Bay Area. One of the most significant ways we're able to connect with individuals and ultimately make donating possible for many people is via our community blood drives (i.e., those held at locations other than our three blood centers), which extend all the way from Santa Cruz to East Bay and San Francisco, and everywhere in between. In fact, roughly 50% of the donations we collect come from community blood drives — including those at high schools.
Our high school drives, like many other community drives, require the dedication and support of Blood Drive Coordinators (BDCs), or individuals with connections to the donation location or group who can coordinate essential logistics and ensure there is adequate participation from within. However, our high school drives are extra special in that they involve so many young people — including our coordinators! For those at SBC who work these drives (and, as you'll see below, even those coordinators who help to put them on), seeing so many young people come out to support patients is an uplifting and inspiring experience that provides a lot of hope for the future of patient care. To give you a glimpse into the wonderful world of high school blood drives, we're featuring a Q&A with two people who coordinate the regular drives at Castro Valley High School (CVHS): Thomas Maloney, 9–12th grade teacher and campus Activities Director; and Kiera O'Dwyer, a student in her senior year. 
Q&A WITH MR. MALONEY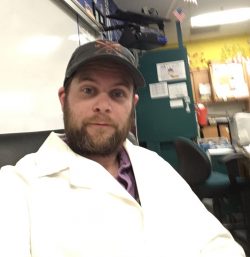 Q: What do you teach/have you taught, and what inspires you as an educator?
A: I've been a teacher for 10 years now, all of which has been at CVHS.  This is my fourth year as the Activities Director, and I teach a leadership class as well. I became the Activities Director because the students in leadership encouraged me to get involved in the campus. The thing I enjoy most is empowering the students to create change. I see my role as helping the students succeed with their vision for the campus, which I strive to do every day.
Q: What was your first experience with blood donation?
A: My first experience with blood donation actually came after I got this job. For years, students asked me to donate and, once I was in charge of the event, it was difficult to say no! The process of donating was a lot simpler than I thought it would be. Now I donate every time we have a drive on campus. My students get excited to see me participate, which is great. I normally donate with a good friend who also works at the school.
Q: What is your involvement with the blood drives?
A: CVHS has a long history of donating blood with SBC. My main role is to be the adult point of contact before the event and the day of. My students, including Kiera, are the ones who really drive the work by getting their peers to sign up and working every station possible during the event. I think if you let them draw the blood, they would fight for the opportunity to try it out!
Q: What motivates you to support the drives?
A: The motivation is the students. They get so excited to give back — hearing how much blood high-schoolers contribute is a huge eye-opener. Every year, we have more sign-ups than spaces available. When students get deferred, they feel like they missed out on something. In fact, I remember one student who wanted to donate so badly that they conveniently failed to mention they had a history of fainting — which became very clear when it came time to donate!
Q: Why do you think it's important that young people donate?
A: I think it's a good habit to get used to. I didn't donate when I was younger, so seeing these students get in that habit early is great, as it will likely lead to more donations throughout their life. To the schools that are on the fence about hosting drives, I say, go for it. Your students will jump at the chance to donate blood and it's a great experience for your student leaders to put on these types of events.
Q&A WITH KIERA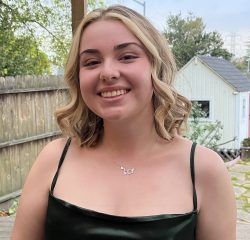 Q: What was your first experience with blood donation?
A: My mom and dad donated blood multiple times when I was growing up and I was always curious about it. It wasn't until high school that I was able to be a part of the actual process.
Q: What is your involvement with the blood drives?
A: I became a community service commissioner in leadership for CVHS sophomore year and have been one ever since. I run the committee with the help of two other commissioners and sign up all the individuals who want to donate. We work directly with SBC and their staff to get the blood drive up and running twice a school year.
Q: What motivates you to support the drives?
A: Community service is my passion. I'm on the officer board of a community service-based club; I've volunteered at the Oakland Zoo, among other places in the community; and I've now been a community service commissioner for three years. It's something I could not imagine my life without. In terms of the specific drives,  just seeing the overwhelming amount of support that we get and the large number of sign-ups is amazing and motivating.
Q: Why do you think it's important that young people donate?
A: Most people don't know that they can! There's always blood shortages and young people are great donors because they often have less health issues that restrict blood donation.
A huge thank-you to Kiera and Mr. Maloney for allowing us to feature the incredible work they do for patients and the passion they have for community service! You can learn more about hosting blood drives and becoming a blood drive coordinator at stanfordbloodcenter.org/get-involved/partner-with-sbc/host-a-blood-drive.
---