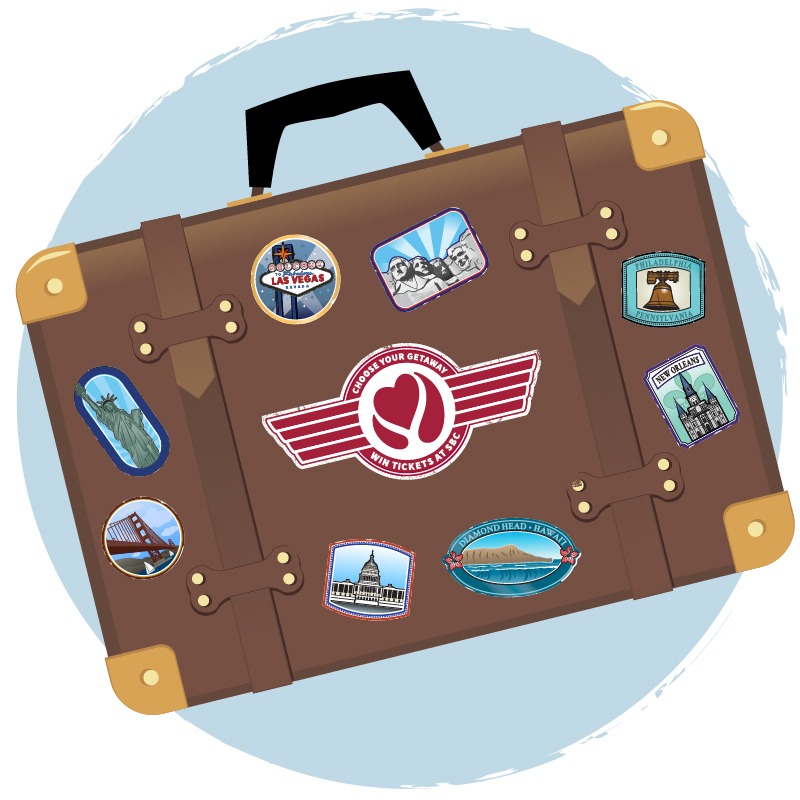 Our Choose Your Getaway campaign is the perfect antidote to the end-of-summer blues. It's our second year running this promotion, and we have five additional opportunity drawing prizes to give away this time around! When you make a donation, you will be entered to win fabulous travel prizes as a thank-you for taking the time to save lives. Summer is an especially critical time of year, as patient usage typically increases, so your blood donation is needed more than ever.
Every day from Friday, August 21 through Thursday, August 27, one donor will win a $200 Hotels.com voucher – that's seven daily winners! At the end of the promotion, one very lucky donor will win the grand prize of a $500 Southwest Airlines voucher and a $200 Hotels.com voucher.
Where could the prize take you? A weekend in Las Vegas or Los Angeles are well within reach!
Check out the official rules for prize drawing dates, terms and conditions.
Make an appointment today or call 888-723-7831.