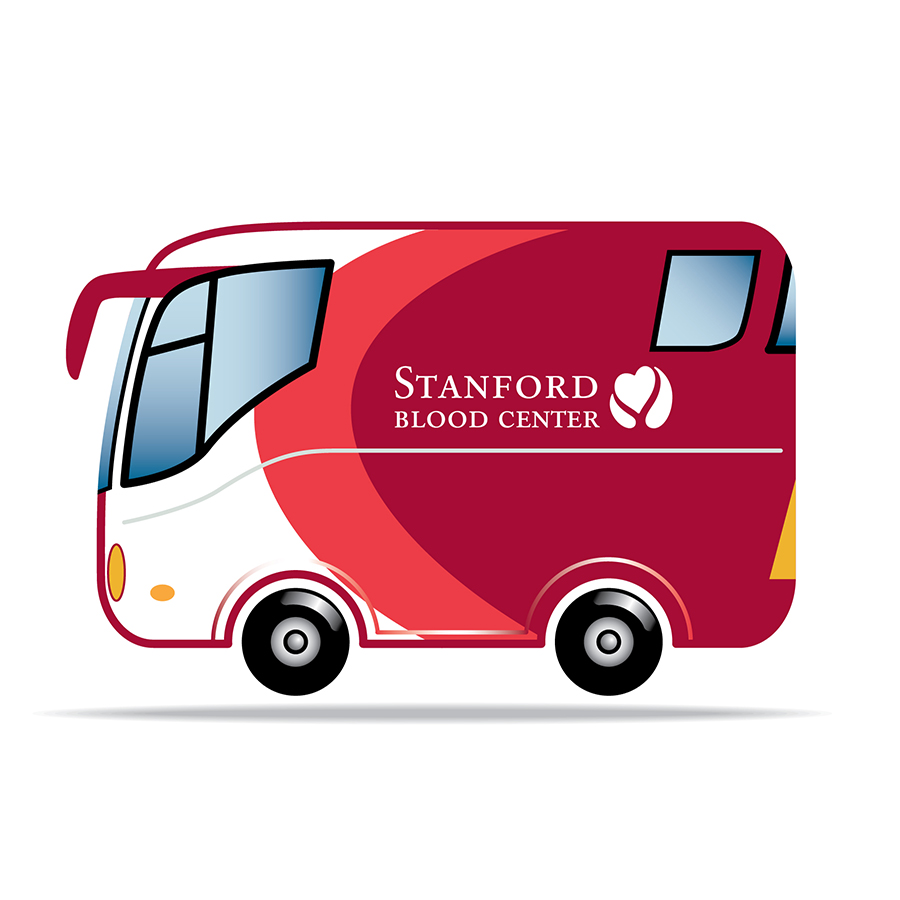 by: Deepthi Sampathkumar, volunteer and high school blood drive coordinator
Every weekend, I
don my grey "Stanford Blood Center Volunteer" shirt and head to the Mountain View donation center to assist in the post-donation canteen. The fresh scent of coffee and cookies fills my senses as I take my seat at the donor table. Thereafter, the smiling faces of the donors greet me, and I engage in wonderful, insightful talks with donors at the table.
I've been volunteering at Stanford Blood Center (SBC) for years and truly believe it is part of one of the noblest causes on earth: providing blood for numerous blood transfusions, operations and procedures. I am so glad to be part of the cause of lives being saved due to successful blood transfusions.
After spending time volunteering in the canteen, I realized that I wanted to bring awareness of the importance of blood donation to my high school so my friends, classmates and teachers could be part of the higher cause that I dedicate my free time to. So I decided to volunteer as my high school's blood drive coordinator, helping organize and publicize blood drives at my school.
As the coordinator, I am part of a team that works to spread the word about and organize our drives in a timely manner. We work hard to encourage students to participate by donating blood, but while planning and coordinating the drive, I realized there was a discrepancy among the student body. The world of blood donation was something that was unknown to people at my school.
I learned that many teenagers were under-informed about the benefits and importance of blood donation. Most of my peers thought that it was something mainly for adults to do and that donating blood was an extremely hefty responsibility. They also seemed to be afraid that donating would hurt, when really it is an easy and painless process.
In order to eradicate this fear of donating in teenagers, I took on the challenge of spreading awareness of the importance of blood donation. When I came to my shifts at the canteen, I began to talk to the donors about why they donate blood with the intent of sharing their reasons with my peers. I was awed by the responses of the donors. Some told me that they donate because it saved a loved-one's life; some told me that donation was their way of giving back to the community. I hope that sharing these stories with my peers motivates them to give back and save lives through blood donation.
It is so important that students get involved in blood donation because a large percentage of SBC's supply comes from high school drives. Also, high school students that donate blood often continue to donate throughout adulthood, helping save countless lives. So to encourage more high school students to get involved, SBC recently launched a high school scholarship program, through which students change patient's lives for the better as well as their own.
As a high school blood drive coordinator and ambassador, I encourage everyone who is eligible to donate blood. Donating blood is an easy way to make a huge impact in the lives of many people. My goal is to eradicate the fear of donating blood in teenagers and to encourage them to start donating blood in high school. The impact one can make by donating blood is truly amazing and satisfying.