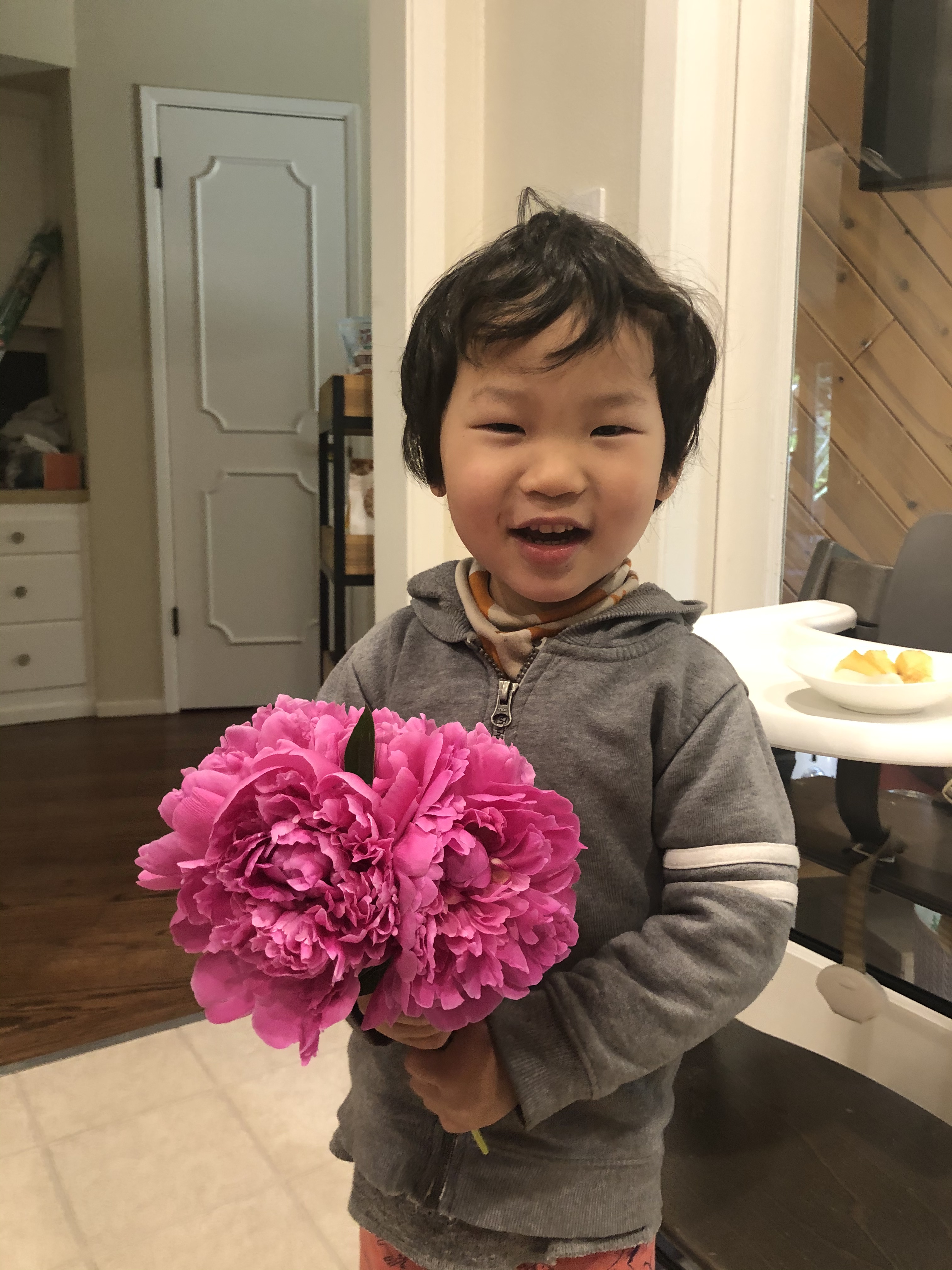 When Teddy Oh was 18 months old, his mother and father, Won and Jin, knew something was not right. Teddy had had a persistent cough, and though his doctors did not think much of it at first, the cough was quickly compounded with additional symptoms, principally lethargy and distention of his stomach. A week after his symptoms had progressed, the family went back for a re-check with his pediatrician and was told immediately to take Teddy to the Lucile Packard Children's Hospital Stanford (LPCHS) emergency room.
After running blood tests, doctors determined that Teddy's white cells were highly elevated and that his platelets were particularly low. The doctors suspected leukemia and, after checking Teddy's bone marrow, their suspicions were sadly confirmed. In August of 2018, at just a year and a half, Teddy was diagnosed with acute myeloid leukemia (AML), a blood cancer originating from improper growth of the bone marrow cells.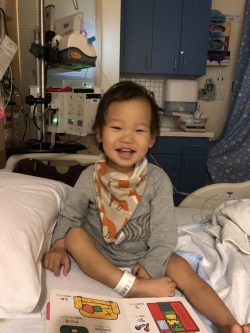 Though this was an incredibly scary time for Won and Jin, they were determined to be optimistic, and were glad that AML was a type of leukemia known to respond well to treatment. However, his treatment journey would be a long one. Over the course of six months, Teddy underwent five rounds of chemotherapy, which was delivered via a port placed in his heart.
Routinely after the chemotherapy was delivered, usually three to five days after, Teddy's counts of red blood cells (RBCs), white blood cells and platelets would fall to nearly undetectable levels. This was one of the scariest parts of the process for Jin and Won because doctors warned them that he had practically no immune system during this time, and if he were to get an infection then, his life would be in great danger. To keep Teddy safe from exposure, he lived full-time at LPCHS for the six months of his treatment, with at least one parent staying with him at all times.
In order to survive during this time, Teddy received regular transfusions of both RBCs and platelets after each round of chemotherapy, with RBCs being delivered about every three days, and platelets, every two. With the help of these transfusions, Teddy was able to get through the adversity and recover his blood cell counts in about two to three weeks after each round of chemo.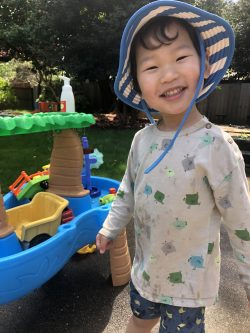 Though this was an extremely difficult time for the whole family in many ways, Jin remembers with gratitude that one thing they could come to rely on was the kindness of strangers who donated blood for Teddy. "It was amazing because we never needed to worry about having blood available. We were very fortunate to have that blood donated, because if he had lacked supply, there was no way he could have survived."
Thanks to the support of a strong medical team, a devoted family and generous blood donors, Teddy was able to make a full recovery after those six months. Teddy maintained his determinedly happy personality throughout it all, though he was definitely glad to be out of the hospital in January of 2019.
Now three years old, Teddy goes back for check-ups every four months, but so far, he has remained the healthy, bubbly, curious son Jin and Won have always known him to be. Now that he has a stable immune system again, he is especially happy to be able to partake in his favorite activity: playing with flowers, bugs and anything he can find in the dirt of his backyard!