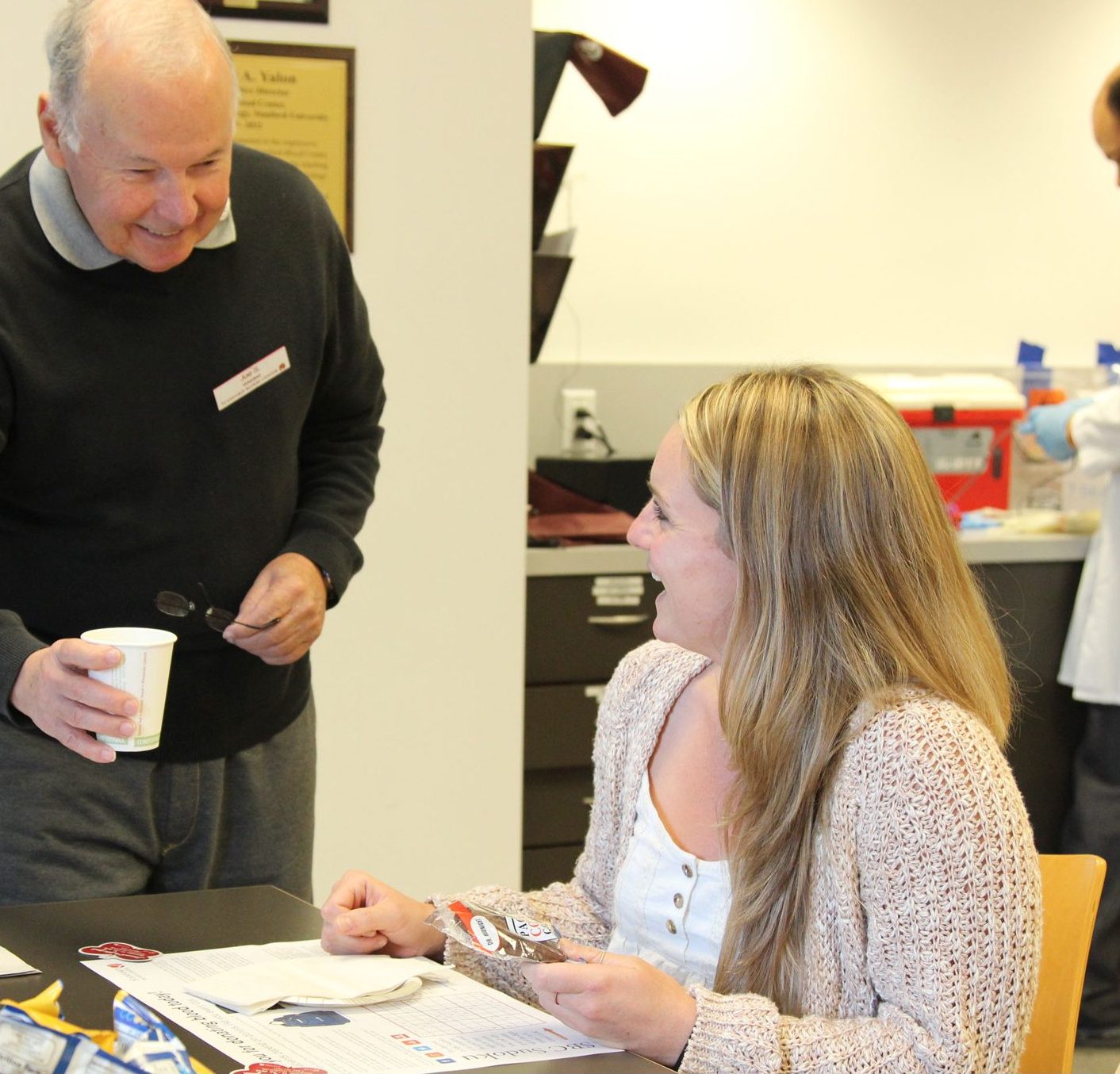 You may notice a few changes next time you stop in to donate with us — specifically, some new offerings in our canteens! Thanks to all of the great feedback we've received on our donor survey, we are making some adjustments that will result in a healthier, greener, more consistently delicious post-donation experience.
What's more, our donor center canteen display screens have been swapped for better hardware, and they have received a software upgrade that lets us quickly spot and diagnose any issues with our donor Wall of Fame.
What's changing?
We've installed new display screens to showcase our Milestone donors, news and upcoming promotions
We are eliminating all plates, plastic utensils and plastic stirrers
We are eliminating coffee (except on request in centers) due to its diuretic quality, which is not ideal post-donation
We will be serving only decaf Lipton tea
We will be offering only regular sugar and Splenda; eliminating Sweet and Low and Equal
We will be offering the same snacks at both mobile drives and centers, consisting of:

Regular Sun Chips
Gluten-free General Mills Sea Salt Tortilla Chips
Pacific Cookie Company Cookies
Pretzels
String cheese
Carrots
Apple slices

We will be serving a smaller version of the cookies, but you can still have as many cookies as you like
We will be serving a larger variety of cookies from Pacific Cookie Company, including Chocolate Chip, Oatmeal Raisin, Snickerdoodle and Dr. Midnight
What's staying the same?
Don't worry… we still have POG! Juice machines will remain in all centers, including the infamous Passion-Orange-Guava blend
We will continue to serve orange juice and water at mobile drives
We will have placemats and napkins available for all donors
We hope you enjoy the new, healthy offerings and environmental improvements! If you have feedback about your post-donation canteen experience, we hope you'll take a moment to fill out our donor survey or reach out to us at sbcsupport@stanford.edu.