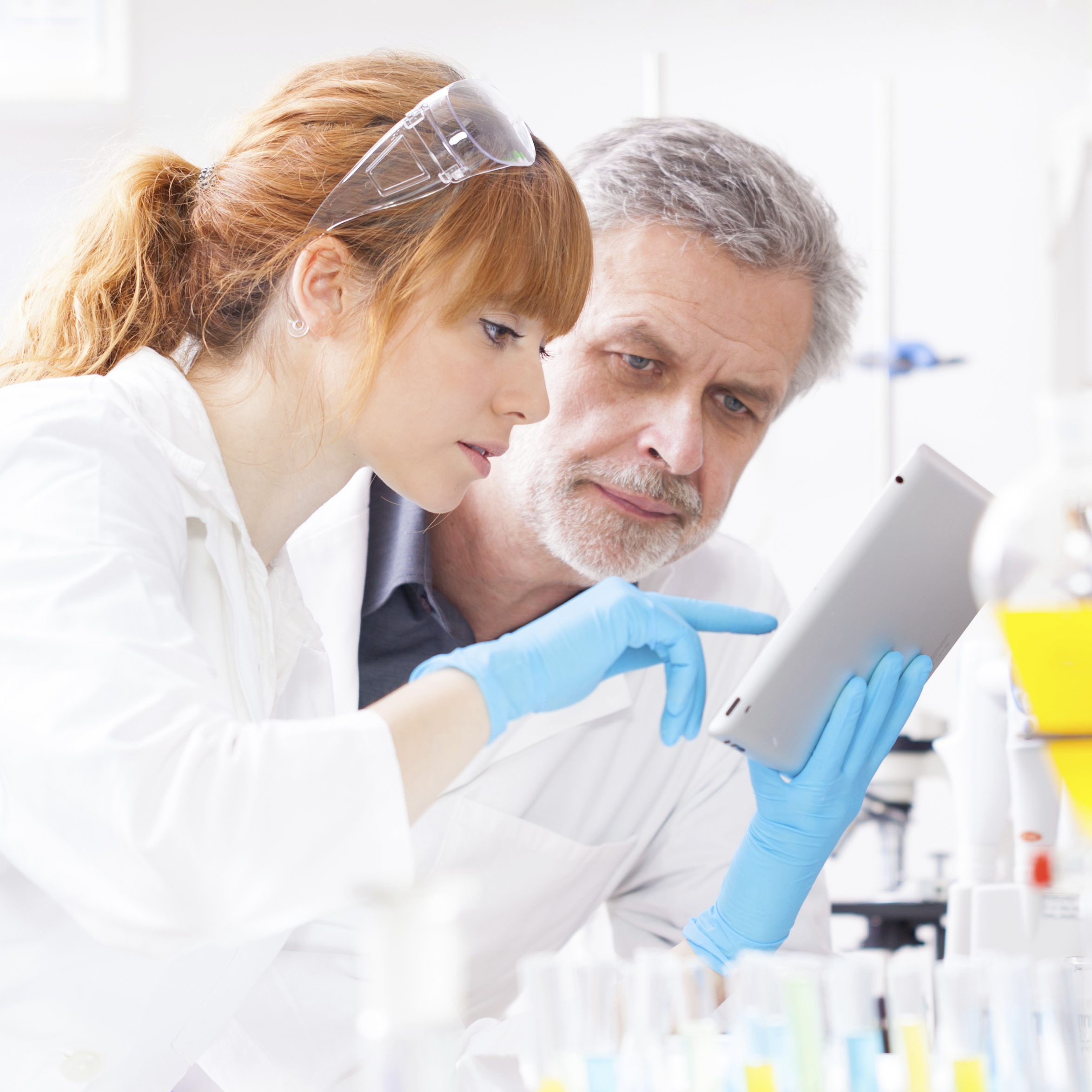 By Dayna Kerecman Myers
The American Society for Histocompatibility and Immunogenetics (ASHI) has honored two Stanford leaders in the field, Dolly Tyan, PhD, D(ABHI) and Marcelo Fernández-Viña, PhD, D(ABHI), with awards recognizing their significant contributions to the fields of transplantation, histocompatibility and immunogenetics.
The Paul I. Terasaki Clinical Science Award
Dr. Tyan, a Professor of Pathology at the Stanford University Medical Center and co-director of the Stanford University Histocompatibility, Immunogenetics & Disease Profiling Laboratory, has devoted her career to understanding HLA antibodies and developing cutting-edge therapies and testing systems that have given hope to patients in need of organ transplants but historically the least likely to get them.
Patients with kidney failure, for example, know that it can be a long and difficult road to find a compatible transplant donor. But for about a third of all candidates, a transplant is very unlikely because these patients have highly sensitized immune systems that would reject a kidney from a wide range of potential donors. These patients have acquired extra strong antibodies to the human leukocyte antigens (HLA) found on donor organs, either from blood transfusions, pregnancies or from a previous transplant. These antibodies would kill the cells of the potential donors, because the function of these antibodies is to destroy foreign invaders.
Dr. Tyan pioneered the development and clinical adaptation of using high-dose intravenous immunoglobulin (known as IVIG therapy) to lower high levels of HLA antibodies in patients awaiting solid organ transplants, thereby facilitating successful transplants with organs previously considered incompatible. This therapy opens up the possibility of a transplant for people previously considered poor transplant candidates. Dr. Tyan, together with Dr. Ge Chen, also developed a test, known as the C1q antibody test, which helps distinguish the antibodies that are likely to contribute to organ rejection from those that appear to be less harmful.
"The development of both the IVIG therapy and the C1q assay were the result of serendipity, followed by innovation, perseverance, and eventual successful translation to the clinical setting to help these sometimes desperate patients. It is incredibly gratifying to know that patients, who otherwise would not have a chance for a transplant and a normal life, are rescued by the therapies and testing methods that we have been privileged to be part of developing," said Dr. Tyan.
The award, established in 2003, was made possible by a grant from the Paul I. Terasaki Foundation. Paul I. Terasaki, professor emeritus of surgery at UCLA School of Medicine, established UCLA's HLA laboratory and is one of the pre-eminent pioneers in the HLA field.
Distinguished Scientist Award
Dr. Marcelo Fernández-Viña, PhD, D(ABHI), a Professor for the Department of Pathology at Stanford University Medical School and Co-Director of the Stanford University Histocompatibility, Immunogenetics & Disease Profiling Laboratory, also earned recognition from
ASHI for his significant contributions to the field of immunogenetics and transplant immunology. He is the winner of ASHI's 2015 Distinguished Scientist Award.
Dr. Fernández-Viña, who earned a degree in Biochemistry from the School of Basic Sciences in Rosario, Argentina, and his PhD in Internal Medicine from the University of Buenos Aires Medical School in Argentina, has been active in the fields of Histocompatibility and Immunogenetics since 1982. Much of his career, he has focused on HLA variation in different populations around the world, identifying susceptibility and resistance factors for diseases. He also specializes in the impact of HLA mismatches in bone marrow transplants.
He has looked extensively at population genetics and the worldwide distribution of antigens for clues to help patients who need bone marrow transplants — particularly people who have difficulty finding a match for a bone marrow transplant. His research has improved understanding of donors known as "tolerable mismatches" — donors who, when an ideal perfect match in the donor pool cannot be found, are likely to be better tolerated — e.g., the tissue is less likely to be rejected.
The next frontier in the field, Dr. Fernández-Viña said, is refining the identification of acceptable mismatches, and developing and applying tests that may help us monitor events that could result in the rejection of a transplant or other adverse events.
It's a field characterized by the constant development of new technology, and as Dr. Fernández-Viña puts it, "We're constantly seeking to answer old, recurring questions with new technology." For example, through the introduction of next-generation sequencing and applying these methods to HLA typing, it is possible to identify variants that couldn't be identified with the old techniques.
ASHI's scientific review panel singled out Dr. Fernández-Viña for this award in large part because his scholarship and his life's work have helped so many patients in need.
As for his inspiration for joining this field, Dr. Fernández-Viña recalls that even in the early years of high school, he used to read a lot of Dr. Albert Schweitzer. He was taken by Schweitzer's devotion to improving the health of everybody and especially people in Africa. Dr. Louis Pasteur, for his work conducting human research to tackle really important problems, inspired him as well. While still in Argentina, he also read a lot about Karl Landsteiner's work on distinguishing the major blood groups. While the field of compatibility was not well developed then, in the late 1970s and 80s, Landsteiner's findings on blood groups helped inform Dr. Fernández-Viña's work in compatibility later on. Stanford has a great history in this field, Dr. Fernández-Viña emphasized, pointing as well to Rose Payne as another pioneer in the field.
And now, the ASHI Distinguished Scientist Award honors Dr. Fernández-Viña for his own vast contributions to the field. Of ASHI, Dr. Fernández-Viña said, "It's a great organization, on both professional and scientific levels. It's a society that encourages personal scientific growth, while also serving to advance the field. ASHI also offers a forum for scientists to discuss their work — and it embraces each and everyone with interest in the field — from technologists working in the lab, to the directors."
Among Dr. Fernández-Viña's lengthy list of accomplishments, he has published in over 170 peer-reviewed publications and contributed chapters to 59 books. Recently, the Secretary of Health and Human Services invited him to serve on the Advisory Council on Blood Stem Cell Transplantation (ACBSCT). He also served as expert Consultant for Donor Searches for NMDP and as President Elect, President and Past President of the Board of Directors of ASHI and on the Executive Committee for the United Network for Organ Sharing. Currently, he serves as the Liaison between the American Society for Histocompatibility and Immunogenetics to the National Marrow Donor Program.
Nancy Higgins, the chair of the ASHI Awards Committee, described the rigorous selection process for both awards. A scientific panel reviews each candidate, ultimately selecting the winners based on their contributions to HLA science and ASHI — through teaching, publications, and outreach. Both Dr. Tyan and Dr. Fernández-Viña have done so much in both areas, Higgins said, and they are also both so good at giving back, making them a natural choice for the honors.
ASHI is an international society of professionals dedicated to advancing the science, education and application of immunogenetics and transplant immunology. Its vision is to improve the quality of human life and health through the translation and implementation of scientific innovations to clinical practice—principles that Dr. Tyan and Dr. Fernández-Viña embody every day.