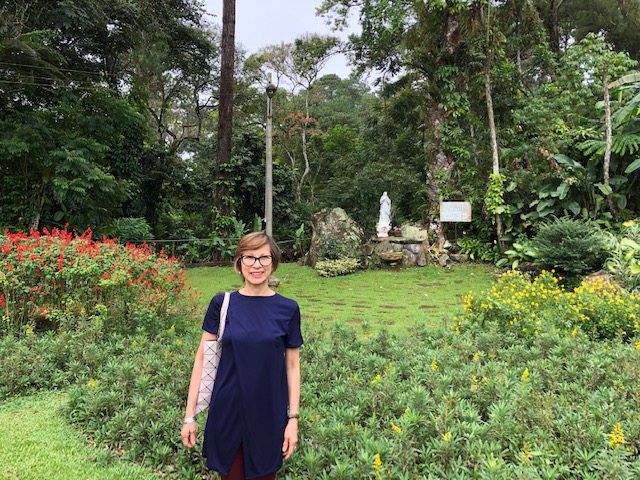 It's time for another Volunteer Spotlight! Stanford Blood Center would be nothing without our volunteers, so it is our pleasure to help you get to know one of our wonderful helpers, former SBC Collections Manager Chiqui Lopez-Tecson.
Why do you volunteer at SBC?
It is an excellent organization to spend some of my time with, assisting needs.
What is your favorite thing about volunteering?
Sharing some of my time to help SBC.
What are your hobbies/pleasures in life?
I love traveling and volunteering, especially now that I am retired.
Where did you grow up?
I grew up in a small and humble town in the Philippines.
What is one thing that would surprise someone to learn about you?
I was good in performing venipuncture, but I hate needles!
Do you have an anecdote or a story you have learned from a donor at SBC that really moved you?
I met a lot of donors during my nursing career in blood banking, and what always touched me is whenever a donor comes in to make a whole blood donation. They come in after getting a notice that someone is desperately in need of their blood product, and they give someone a chance to live.