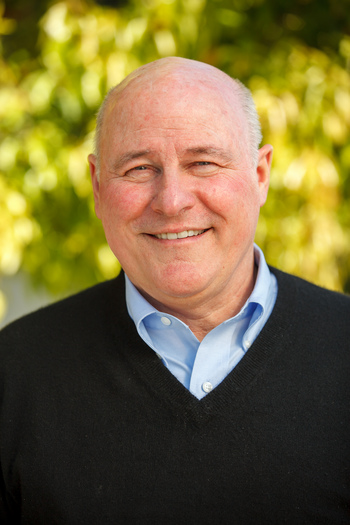 By Scott Johnson, president and founder of the Myelin Repair Foundation. Listen to Mr. Johnson speak live on this topic at our next Cafe Scientifique series on Thursday, September 27, 2012 at 7 p.m.
Just like millions around the world and perhaps many of you, I am a patient. I was diagnosed with multiple sclerosis over 30 years ago. At that time, I was told there would be a cure in 30 years. If I were diagnosed today, I would be told the same thing.
My frustration due to the lack of a cure for multiple sclerosis has led me to investigate the incredible challenges facing the drug development process for all diseases. Very few diseases have effective treatments or cures, and no neurological disease has a cure, to date.
You may be as surprised, as I was, when I uncovered these statistics associated with the medical research world, one that results in very few new drugs for patients year after year:
• Over $139 BILLION U.S. dollars are invested annually in medical research
• And over 800,000 peer-reviewed scientific papers are published each year
• The result = Only 30 new drugs were approved by the FDA for all diseases in 2011
Having investigated the incredibly expensive yet inefficient process of new treatments reaching patients, I have made it my mission to bring patient-focused medical research to the forefront. Utilizing my business background as a consultant and a startup entrepreneur in the Silicon Valley, I established the Myelin Repair Foundation (MRF) with no healthcare or science background. Using the goal-oriented approach from the business world, we are defining a new collaborative research model that connects and coordinates academic scientists, biopharmaceutical companies and all of the other participants within the therapeutics development continuum. Our goal: To accelerate clinically-relevant science into a new myelin repair drug for multiple sclerosis by 2019.
My hope is that we will not only accelerate the development of a myelin repair drug for MS, but the Myelin Repair Foundation's new collaborative research model will be widely adopted to accelerate new treatments for all diseases. By bringing effective treatments to patients safely and quickly, this new approach significantly impacts the future of healthcare by minimizing patient suffering, disability and high healthcare costs.
The barriers within the current, multi-step scientific research process can seem overwhelming, but these are challenges, I learned, that are not impossible to overcome. At the Myelin Repair Foundation, we hope to improve the lives of patients who face a bleak future of waiting endlessly for effective medicines or cure for disease. We envision a new future for patients, one filled with hope and good health.
For a brief overview of the challenges facing the industry in new drug discoveries for disease cures, and our unique solution, please view our brief video: