By Roland Keffer, Stanford Blood Center donor
I began giving blood with the Red Cross in 1960. My boss had cancer and the whole company would go down and donate blood in his name. He survived a year or so, and after he died, I still continued to give blood.
I was drafted into the service in 1966 but being a member of the Armed Forces, they recommended that we not give blood. So after my discharge in 1968, I began giving again, but not yet on a regular basis.
In 1997, I was diagnosed with prostate cancer. With that diagnosis, one of the many things that came to mind was that I'd no longer be able to donate blood. Then, seven years later, I was at a motorcycle rally put on by the Hells Angels of Palo Alto and there happened to be a blood drive taking place. I spoke with one of the nurses and told her I could not donate because of being diagnosed with cancer. She informed me that because I had been cancer-free for a period of time, I was eligible to begin giving blood again. So I jumped at the chance!
Being a disabled veteran, I decided to start donating with Stanford Blood Center (SBC) because of their affiliation with the VA Hospital in Palo Alto (where I was a frequent patient). Most of their doctors were from Stanford, which I appreciated and it made me feel better about giving back.
Upon my first donation with SBC, one of the nurses asked if I would consider giving platelets and I said, "Sure!". I have been giving both whole blood and platelets ever since.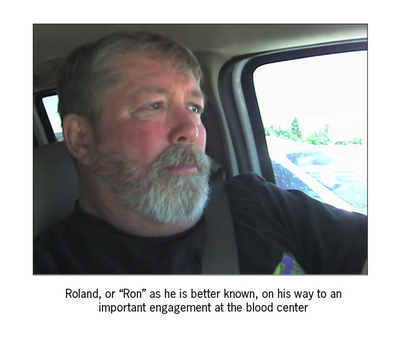 We are so lucky to have this resource that's in such high demand that we can donate for those in need. I hope you will consider giving blood and, if eligible, platelets. It saves lives.