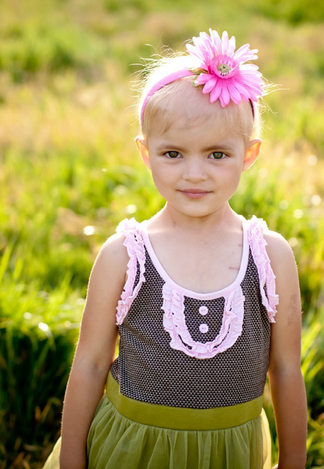 On Sunday, July 1st, Stanford Blood Center will be hosting a blood drive for 4-year-old Gabriella Cosner. Gabriella (Gaby) has Rhabdomyosarcoma, a rare but treatable cancer. For months now, she has been fighting her cancer with chemotherapy and an incredible support team, Team G.
Gaby's parents, Adam and Kristin Cosner, started the blog Team G to keep friends and family informed with her progress. This past week Adam shared his apprehension about the needle stick for Gabriella's Blood Drive, but helped put things into perspective.
By Adam Cosner
I was putting G's sharps container away this morning after her bi-weekly blood draw and was staggered by how full it was. In fourteen weeks she has been poked and prodded, drawn from and injected into more than most adults have been in their lives.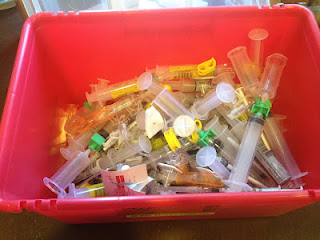 As many of you know, we will be holding a benefit and blood drive July 1st. In case any of us out there (me included) are a bit apprehensive about the needle stick involved in giving blood, let's think about the cancer kids who go through this every day. So please, if possible, show up and give some blood. I know there are plenty of people out there that need it.
For an appointment to give blood at Gaby's blood drive, please click here.