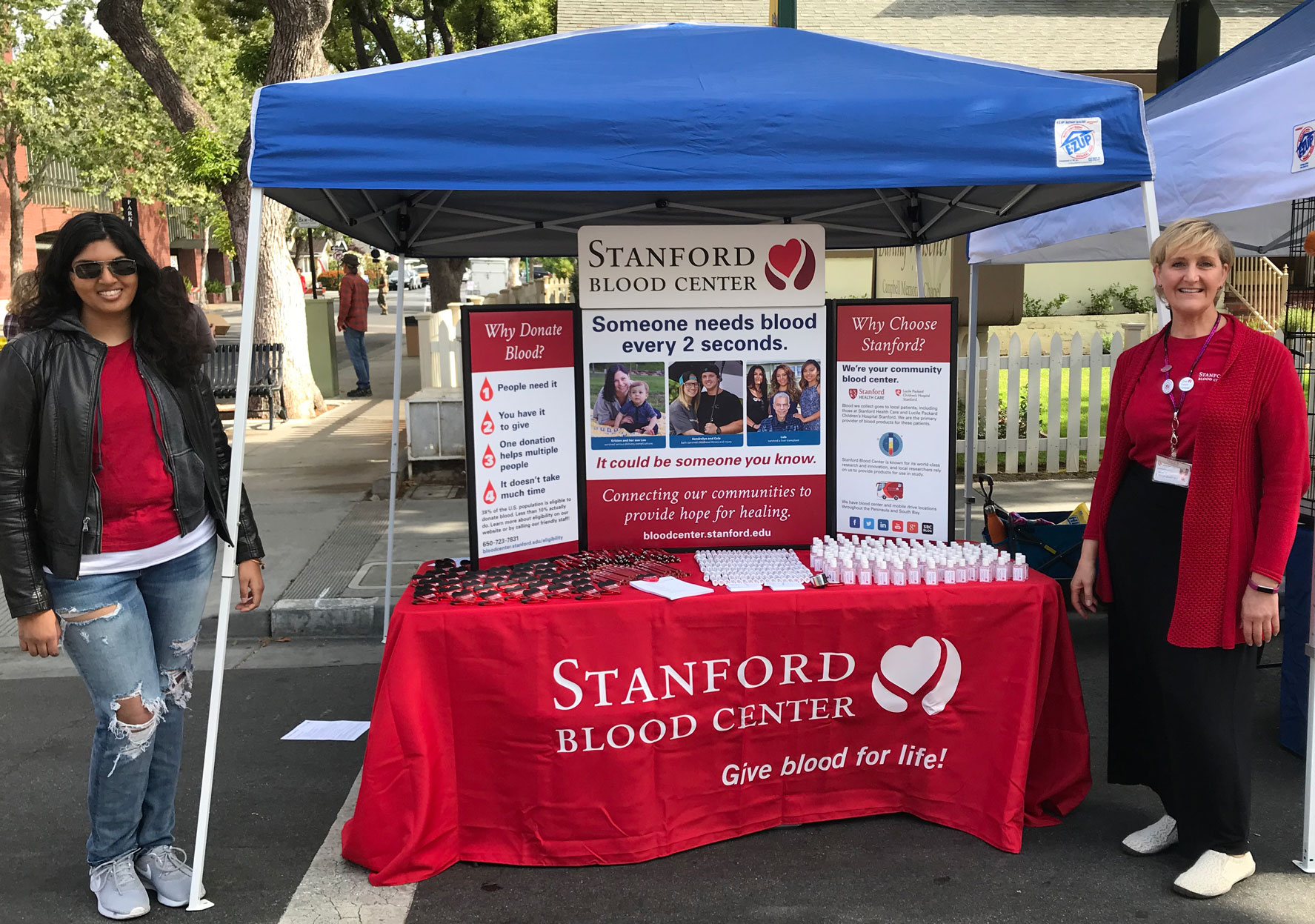 With our newest donor center opening in Campbell, CA this summer, we thought it was important to get out into the Campbell community to meet our new neighbors! Most recently, we attended Boogie: Campbell's Music Festival, a fantastic community event that has been taking place for 40 years. We had a blast mixing and mingling with new friends as they enjoyed the festival's arts and crafts, entertainment and food vendors.
Next up, we will be at Relay for Life Campbell in July! Relay for Life is the signature event put on by the American Cancer Society. This event has a particularly special place in our hearts because many people affected by cancer do receive blood transfusions. If you plan to attend the event and support cancer patients and survivors, we hope you will stop by our table and say hello.
In addition to these special events, we also hold Café Scientifique presentations every other month, with the goal of fostering medical and scientific learning in the community. Each Café Sci introduces the audience to a new speaker and their topic of expertise. Some of the topics that have been covered include tumor immunotherapy, Alzheimer's disease, and cryptocurrencies. You check out some of our past Café Sci presentations on our YouTube channel!
We also offer free educational presentations about SBC and blood donation to organizations, schools, and community groups located in the Bay Area. We can travel to your location or are happy to host you at one of our donor center locations. During the presentation, we'll give you an overview of what it means to be a blood donor and why blood donation is so important, as well as answer any questions you may have.
Want to know where we'll be next? Check out our events calendar. We look forward to meeting you!