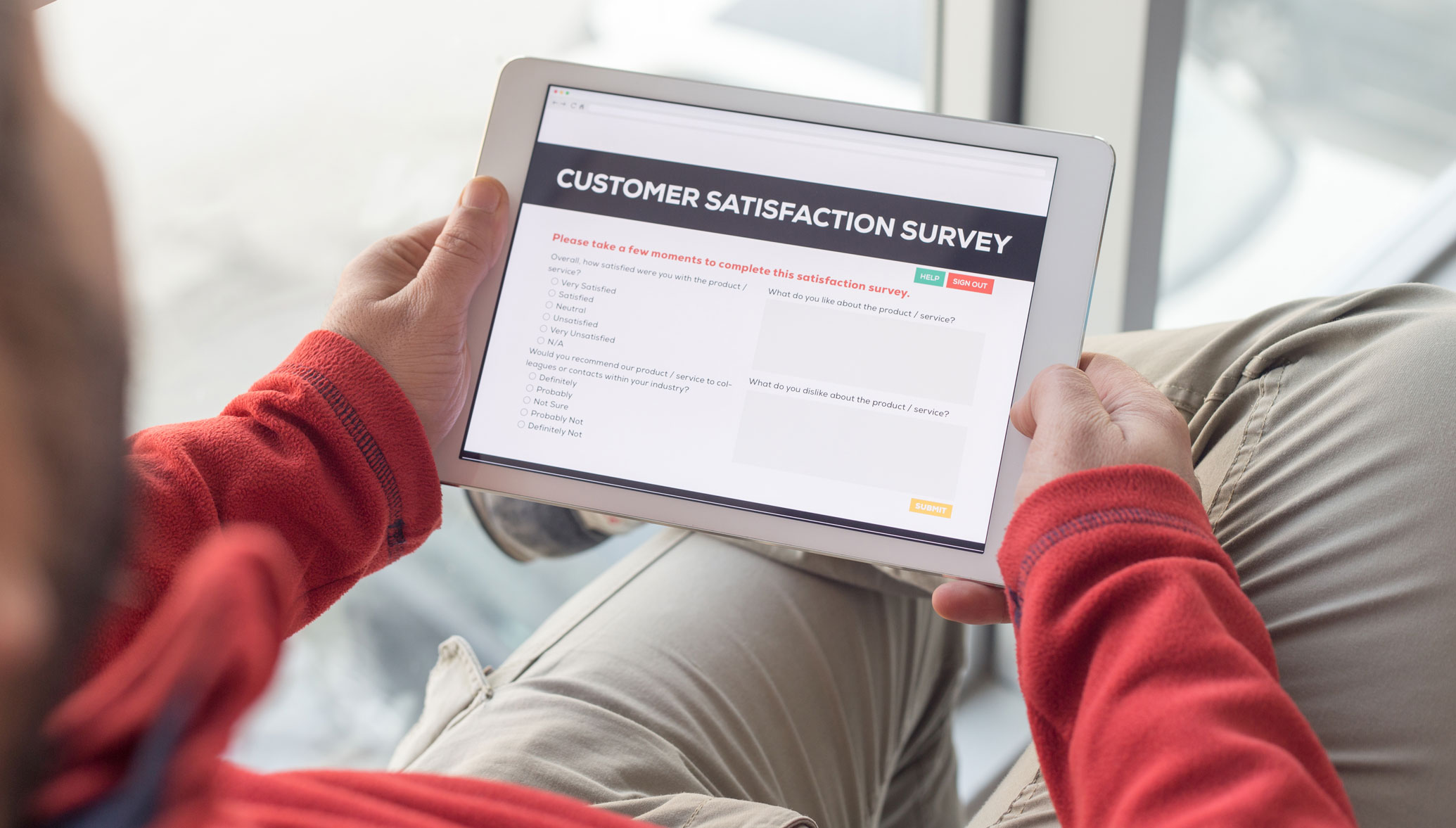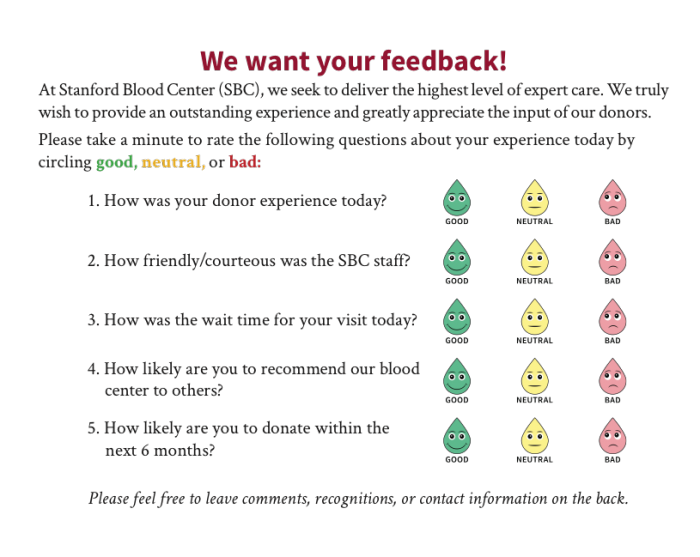 Since we launched our SBC Donor Survey back in July of 2017, we have received tremendous feedback and countless kudos for our Stanford Blood Center team members. The results have been inspiring, and your feedback has helped guide us in creating an even better experience for all of our donors.
Overall number of responses since the survey began on July 10, 2017: 9,043 (through July 2018)

Percent of positive responses: 97.5% (outstanding!)

Percent of negative responses: 2.5% (we'll keep working to get better)
Perhaps even more importantly, our leadership have had the opportunity to personally follow up on each and every request when a donor needed extra support or wished to discuss their experience further. We also acted upon feedback to add some healthy options to our canteens — and made adjustments when donors were unhappy with one of our canteen changes, which resulted in our bringing back the beloved Pacific Cookie Company cookies.
We are deeply committed to creating a positive experience for our donors. So, please continue to use the donor survey to its fullest advantage. We're listening!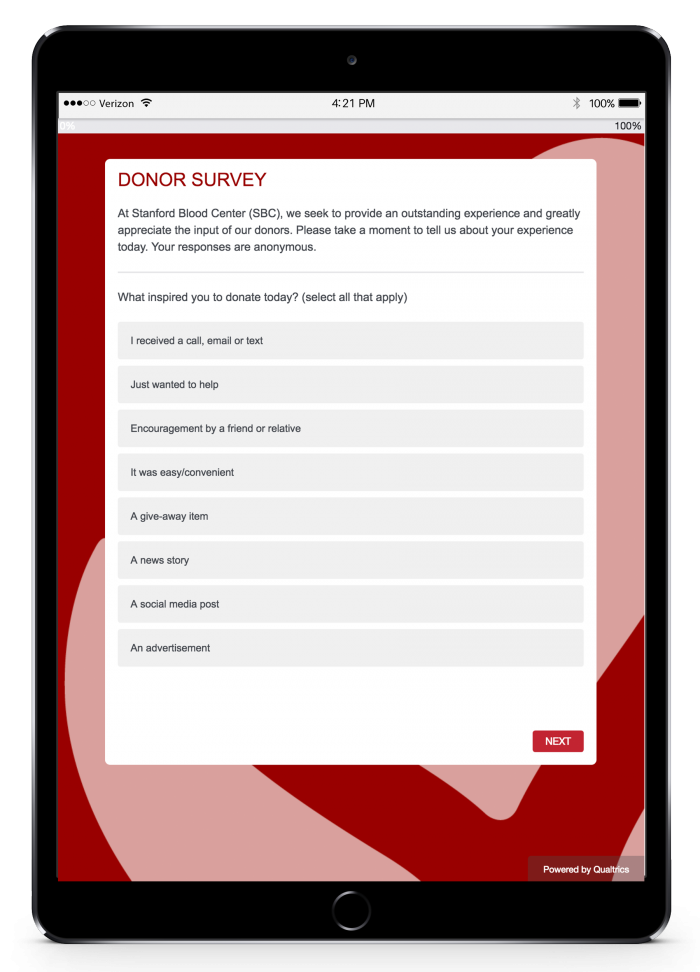 Now, it is time to take the survey to the next level.
Beginning September 5, we will be launching the digital version of the SBC Donor Survey, making it available on iPads both in centers and on mobile blood drives.
We hope you'll find the new digital survey to be a refreshing change! As always, if you have additional feedback about your experience or suggestions for improvements, you can reach out to us at sbcsupport@stanford.edu or 650-736-7786.
To make your next appointment, please visit sbcdonor.org or call 888-723-7831.