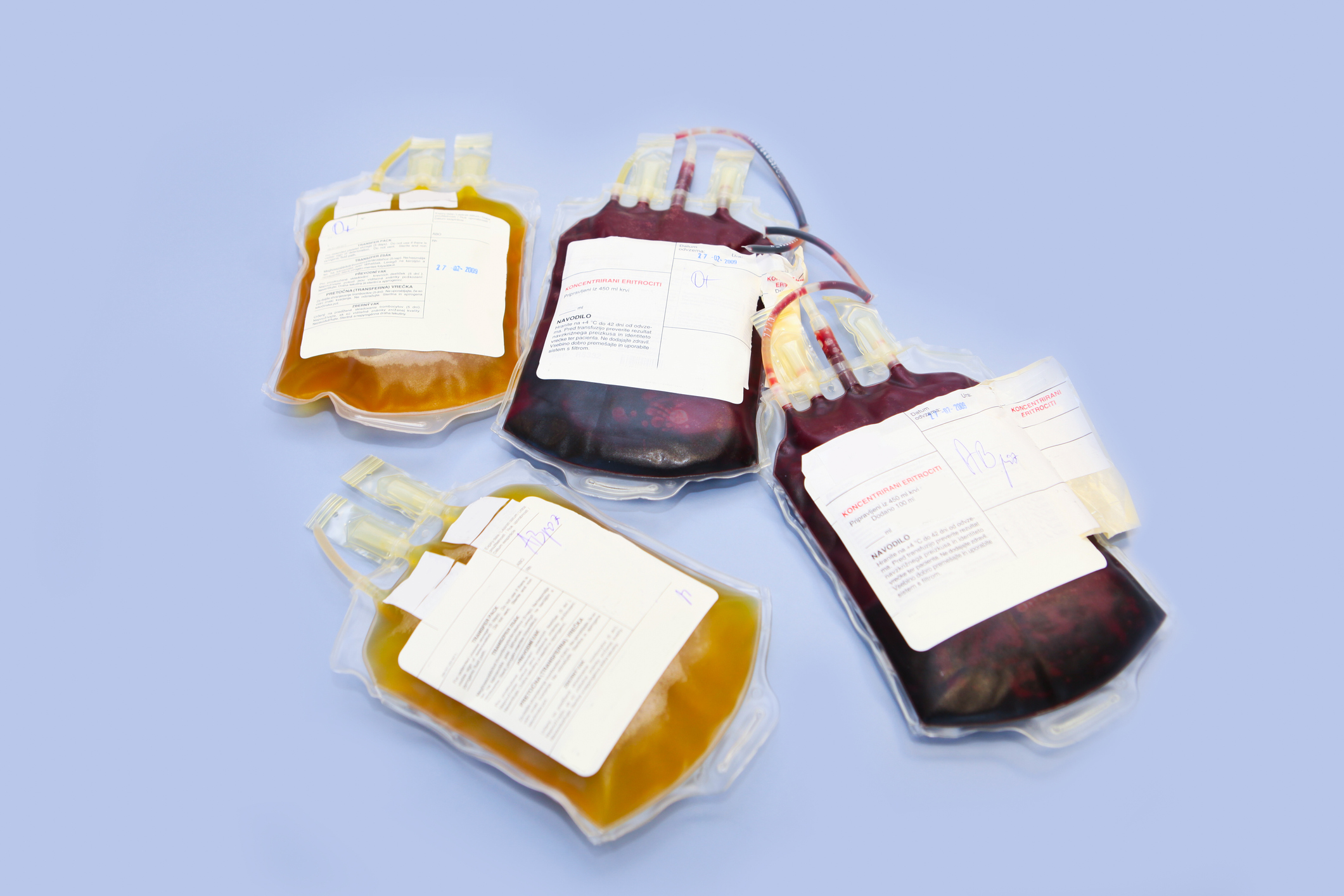 In the start of April 2020, SBC became one of the first blood centers in the nation to create a COVID-19 convalescent plasma (CCP) program. The program, which encouraged recovered COVID-19 patients to donate antibody-rich plasma for current COVID-19 patients, gained national media attention and led to over a thousand community members offering to donate. While gaining access to SARS-CoV-2 antibody testing (and COVID-19 diagnostic testing) was still very difficult in April, SBC worked with labs at Stanford Medicine to ensure antibody testing was available for the most promising donors and even reached out to hospitals throughout the Bay Area to create a pipeline for referring recovered COVID-19 patients to the program once they had overcome this illness. Thanks to the generosity of our CCP donors, many of whom had never given blood before but were simply looking for a way to fight back and give back, we have been able to collect over 1,400 CCP units to support patients across the U.S. While we can't name everyone who supported this program, we would like to highlight some of those donors and hospital partners who have seen the real impact of CCP and have made this program the unique, incredible, potentially life-saving resource it is.
From Our Hospital Partners
"From the beginning, we have been choosing convalescent plasma units with high antibody levels for patients enrolled in our clinical trials. Stanford Blood Center has been a major source of these special units. We are very grateful for the willingness of SBC to rapidly fill these special requests." — Jonathan Esensten MD, PhD, Medical Director, Blood Bank and Transfusion Service, ZSFG
"The COVID-19 pandemic has created a historic challenge for Stanford Hospital and has had a devastating impact on the lives of patients and their family members. However, a bright spot in these difficult times has been the outstanding collaboration between Stanford Blood Center and the Stanford Transfusion Service. Stanford Blood Center's convalescent plasma donation program has facilitated the investigation of this potentially promising therapeutic strategy. We are so grateful for the generous donors and the tireless efforts of the SBC team members who have provided a ray of hope for our patients." — Marie Hollenhorst, MD, PhD, Attending Physician in Transfusion Medicine and Hematology; and Lead Investigator in the Convalescent Plasma Expanded Access Protocol
"Thanks to the early, well-organized and systematic efforts of Stanford Blood Center (SBC) and the magnanimity of their dedicated and large-hearted donors, COVID-19 convalescent plasma (CCP) collected at SBC from donors that had recovered from COVID-19 infection was made available to the University of California San Francisco Medical Center. Although SBC is not our primary provider of blood products, we were amazed at their willingness, from the outset, to share this precious product with UCSF. During the early months of the pandemic, supplies of CCP were very limited, with many hospitals in northern California, including UCSF, needing to wait for several days to obtain a single unit of CCP… Our request for CCP was never turned down and the products arrived miraculously, within one or two hours of placing the order, be it during the day or night, weekday or weekend! This was a remarkable example of a blood collection center extending a helping hand to support the larger community. We salute Team SBC for this service. UCSF Transfusion Service and patients at our facility are indebted to SBC team members and are especially grateful to SBC plasma donors for their selfless support. Thank you!" — Ashok Nambiar, MD, Medical Director, UCSF Transfusion Medicine
From Our Donors
"There's all this negativity on the news. You see all the numbers of positive tests and it's so awful; and then right alongside that data is the number of deaths. It's all we're seeing, so I have to help make this thing a little more positive if I can — do something, anything, to give people hope." — Steve Vega
"As life-affirming as the Tiger King has been for many, and Animal Crossing for others; and as tired as we are of staring at the same four walls and the same unkempt hairstyles; some scientist, some doctor, some nurse, some student and some technician is tirelessly working, this very second, on solutions that will help all of us! Keep that in mind when you lay that worried head on your pillow tonight. You are not alone… and you are loved." — Rick Singer
"There are a lot of misconceptions around plasma donation. One question I get a lot is about whether I've met the patients my plasma went to, and I have to explain that that's not typically how it goes, there isn't that one-to-one connection. But for me, I'm grateful just knowing I was able to help someone. To be able to do something truly good for the community during this really difficult time — and potentially even to save a life: That is enough." — Andrew Armstrong
"More and more people are surviving, which means more and more people should be giving… This is my way of fighting back. Not just by donating, but by promoting accurate information, and by doing all I can to make sure people see and hear about convalescent plasma. It really could save lives." — Robert Jendrey
"When you survive something like cancer, you normally don't have the opportunity to help others with your own struggle, medically speaking. This virus is unique in that, if you've survived it, you have an opportunity to really help people." — John Tallarida
Learn More
If you or someone you know has recovered from COVID-19, consider applying to our convalescent plasma program at stanfordbloodcenter.org/covid19plasma.
For inspiration, read the stories we've shared so far from some of our most dedicated CCP donors:
---
A Small Note of Thanks
We'd like to extend our sincere gratitude to those who have not only donated CCP, but also generously shared their story as a way to inform and encourage others: Elle W., Steve V., Rick S., Joe N., Andrew A., Robert J., Shanti B. (and her CCP recipient, Lance M.!), John T., Jared N., Beth M. and Sam M. Your dedication to supporting your community and taking such a negative personal experience and using it to help others is truly incredible, and we are lucky to have you on our team!
---
Read more of winter 2021 PULSE at stanfordbloodcenter.org/pulse.